Wandering Museum
Team:
Héctor Ayarza
Álvaro Guerra Jované
Ámbar Calvo
Omar Vanega
Location:
Panama City, Panama
Type:
Cultural Architecture
Publications:
Archdaily
Divisare
Archello
Inhabitat
Floornature
Fernando Alda
Archilovers
Ibero-American Design Biennial
For a few years, the Museum of Contemporary Art of Panama has had the mission of democratizing art in Panama. The strategy was to "bring" the museum to all parts of the country, avoiding the continued centralization and stillness of this important monument of Panamanian culture, waiting for all citizens to come to it.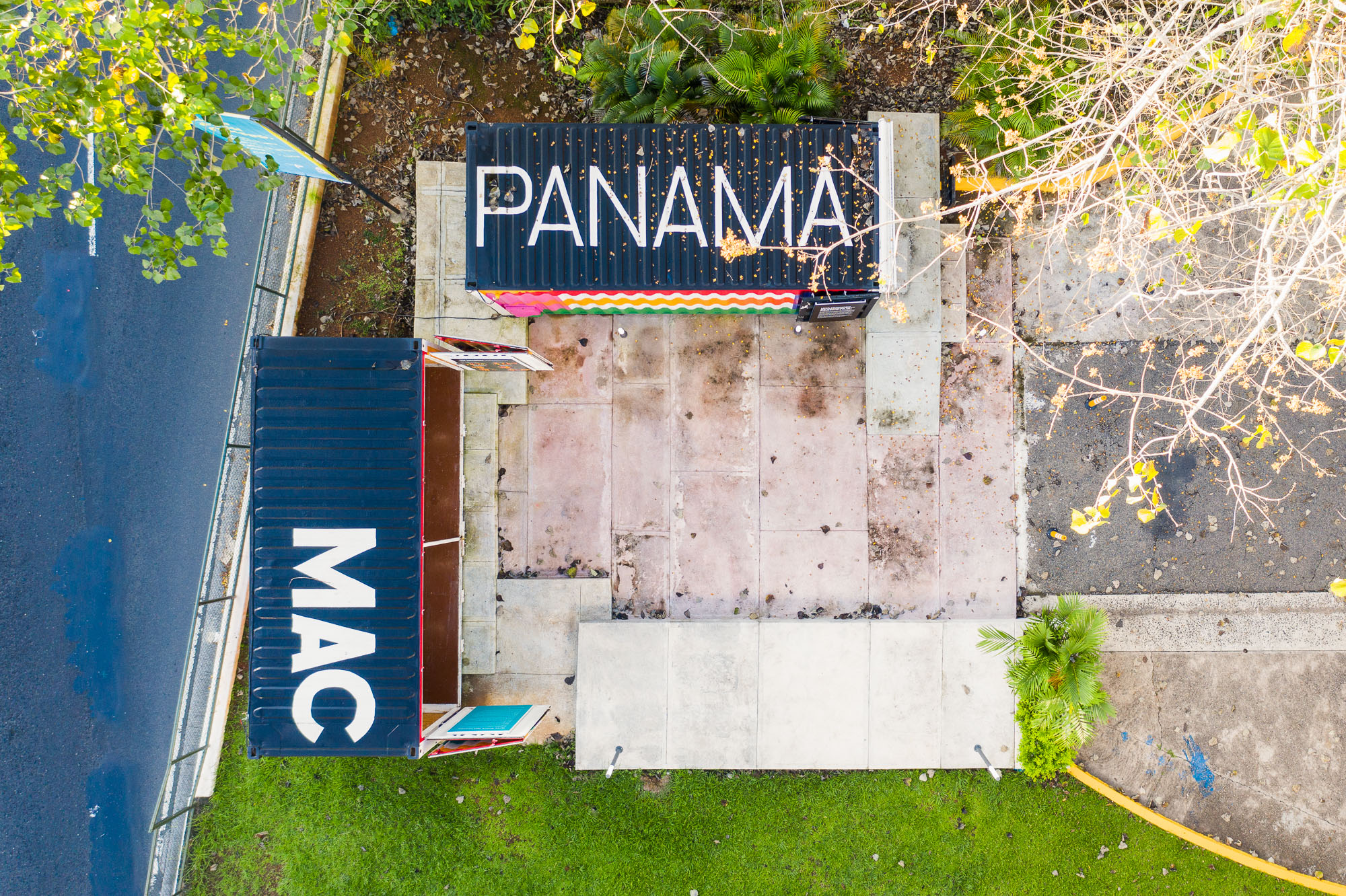 © Fernando Alda
The project's guiding idea is to reuse two standardized 20' (6.096m) cargo containers to accommodate the museum facilities in a new mobile format. The first container was only intervened to create an exhibition room with its machinery/storage room. The second container received a more complex treatment from its structural composition, creating a door on its entire lateral surface along its longitudinal axis, thus creating a space for educational workshops with open access and occupancy facing it.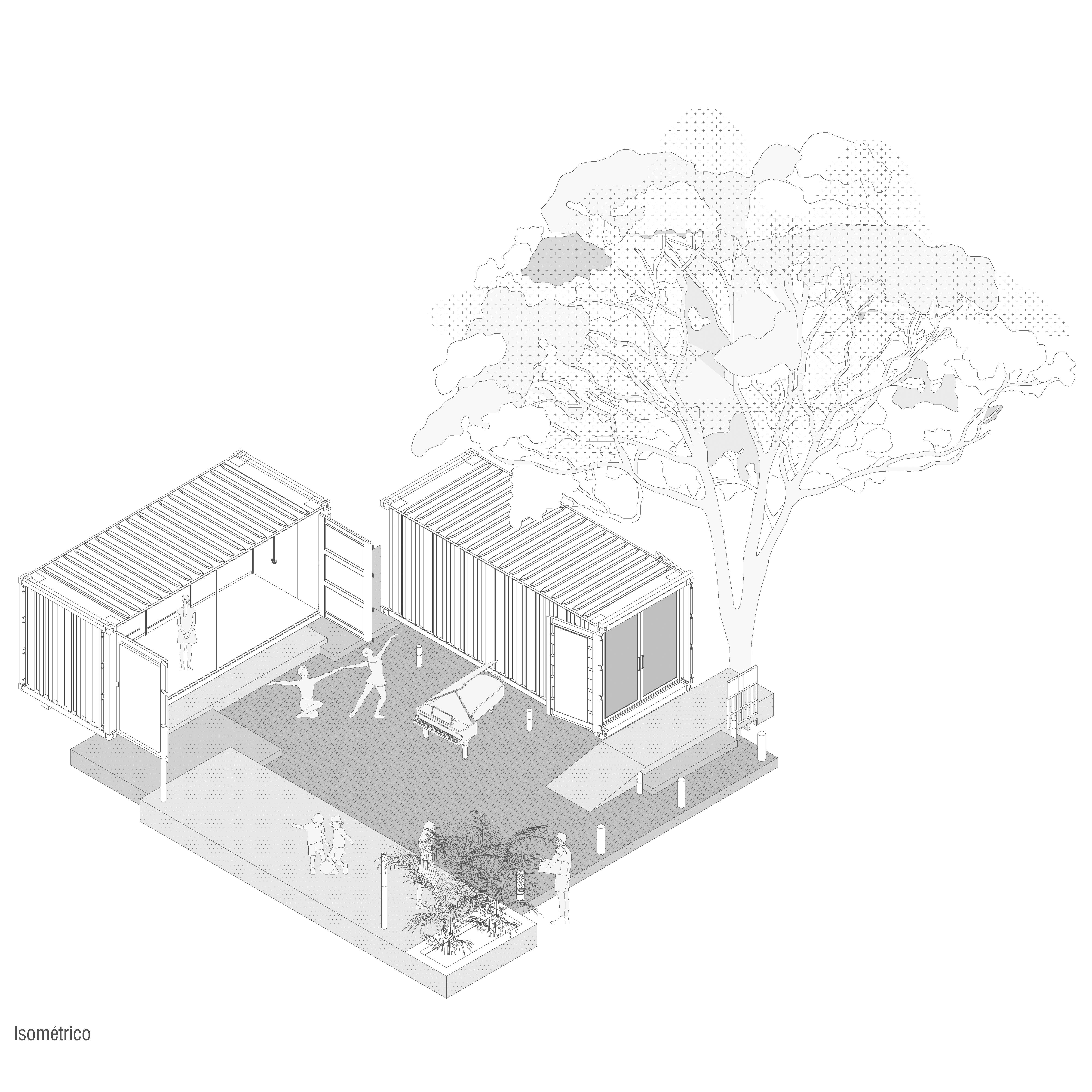 Isometric Diagram
The interior of this space is entirely treated and finished with Oriented Strand Board (OSB) Plywood, from the finished enclosures to the complete partition of the necessary workshop furniture. Both containers are thermally and acoustically insulated to achieve high levels of comfort as an extension of the central museum. The exterior was intervened by Panamanian artist Cisco Merel, who was responsible for giving color to the four longitudinal faces of the containers.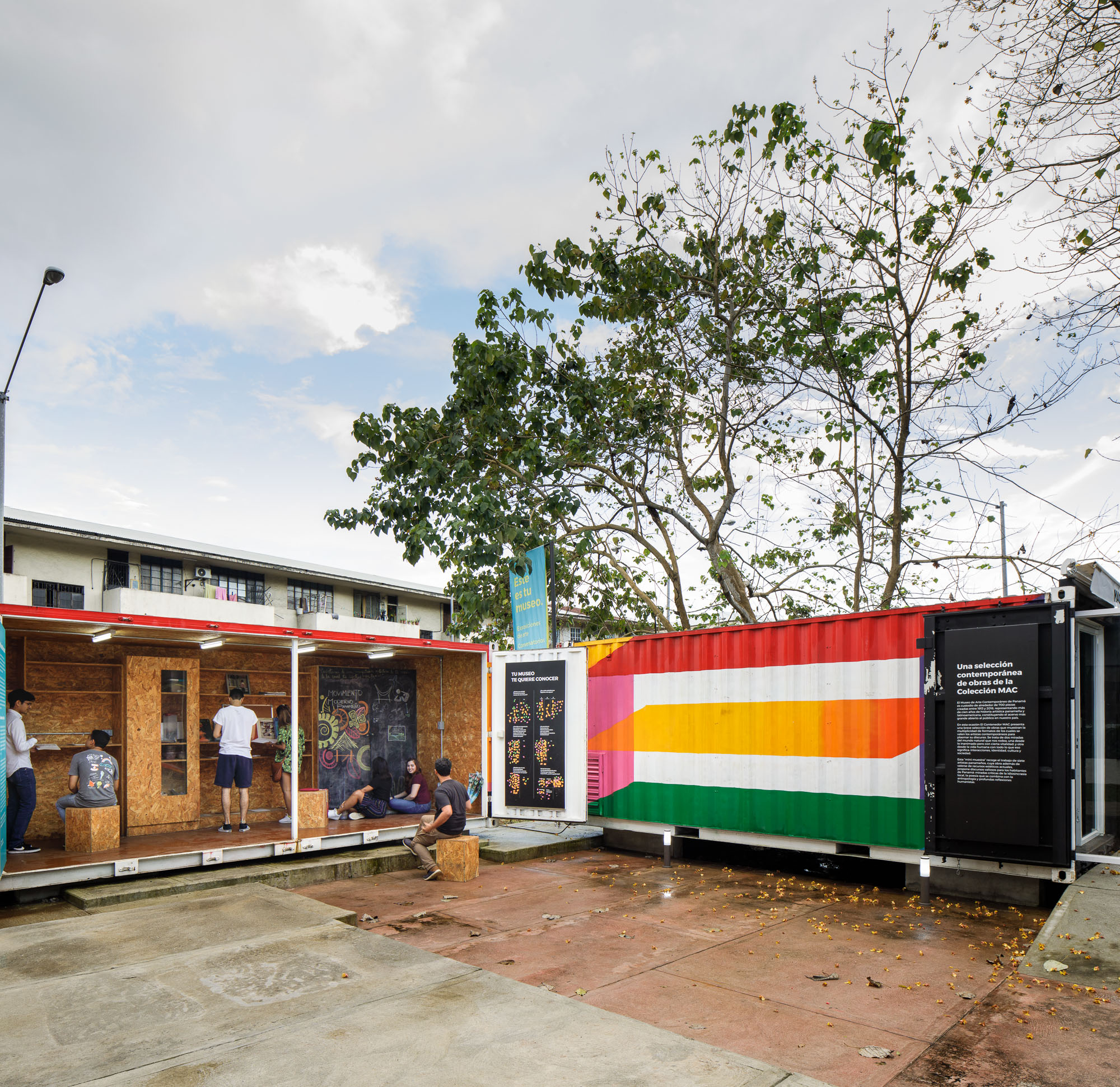 © Fernando Alda
This satellite museum transports its exhibitions, accommodating all its contents inside the containers. Each piece is carefully packed for transportation. The journey is made with the help of a heavy-duty vehicle, articulated, with an integrated crane to place the volumes at their final destination. Since its first season in 2019, this work has traveled to more than ten cities and received over 18,000 visitors.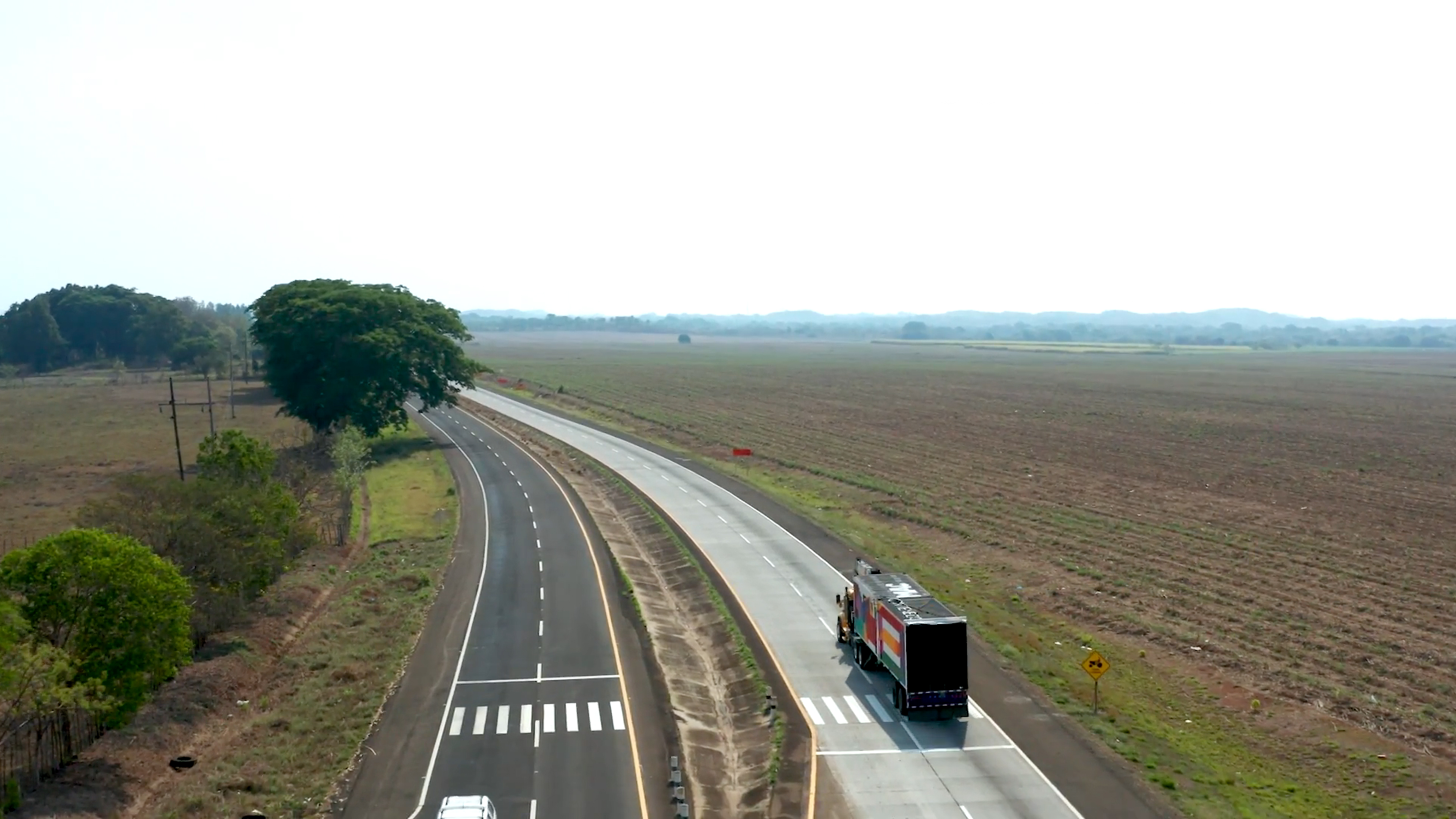 © Cine Animal
Upon its return to the city, during what we call the "Rest of the Wandering Museum," it functions as another room of the main museum, the "Sala Cero," and rests in a hard plaza built with exposed concrete that, through the encounter of several parallelepipeds, generates a series of pleasant spaces and a tropical garden for visitors. In this new public space for the city, activities such as dances, film screenings, skate sessions, and more can take place.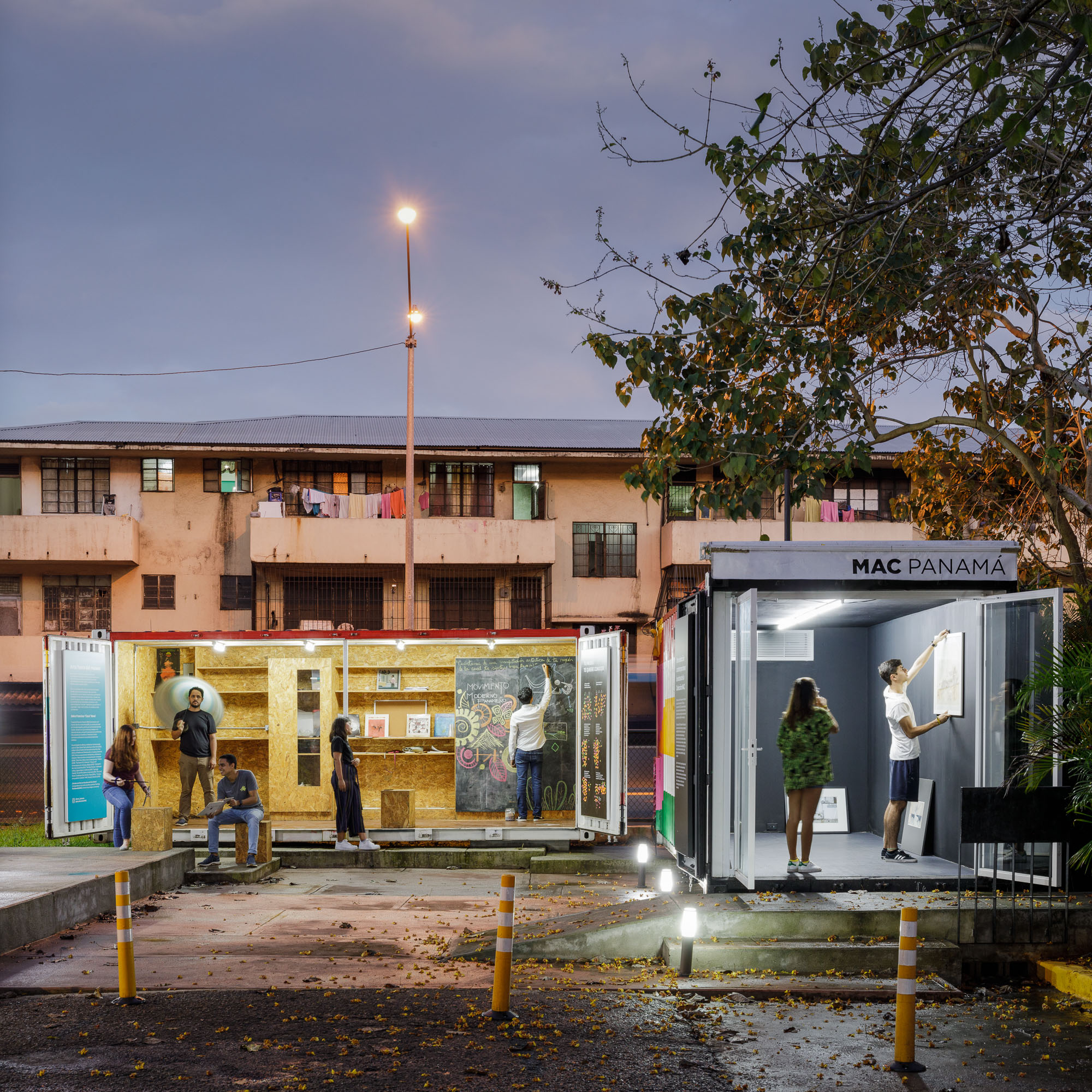 © Fernando Alda
In this way, we have transformed the commercial cargo transported by these containers into a more important load for the human spirit: the cultural, artistic, and educational load.
Plans and Diagrams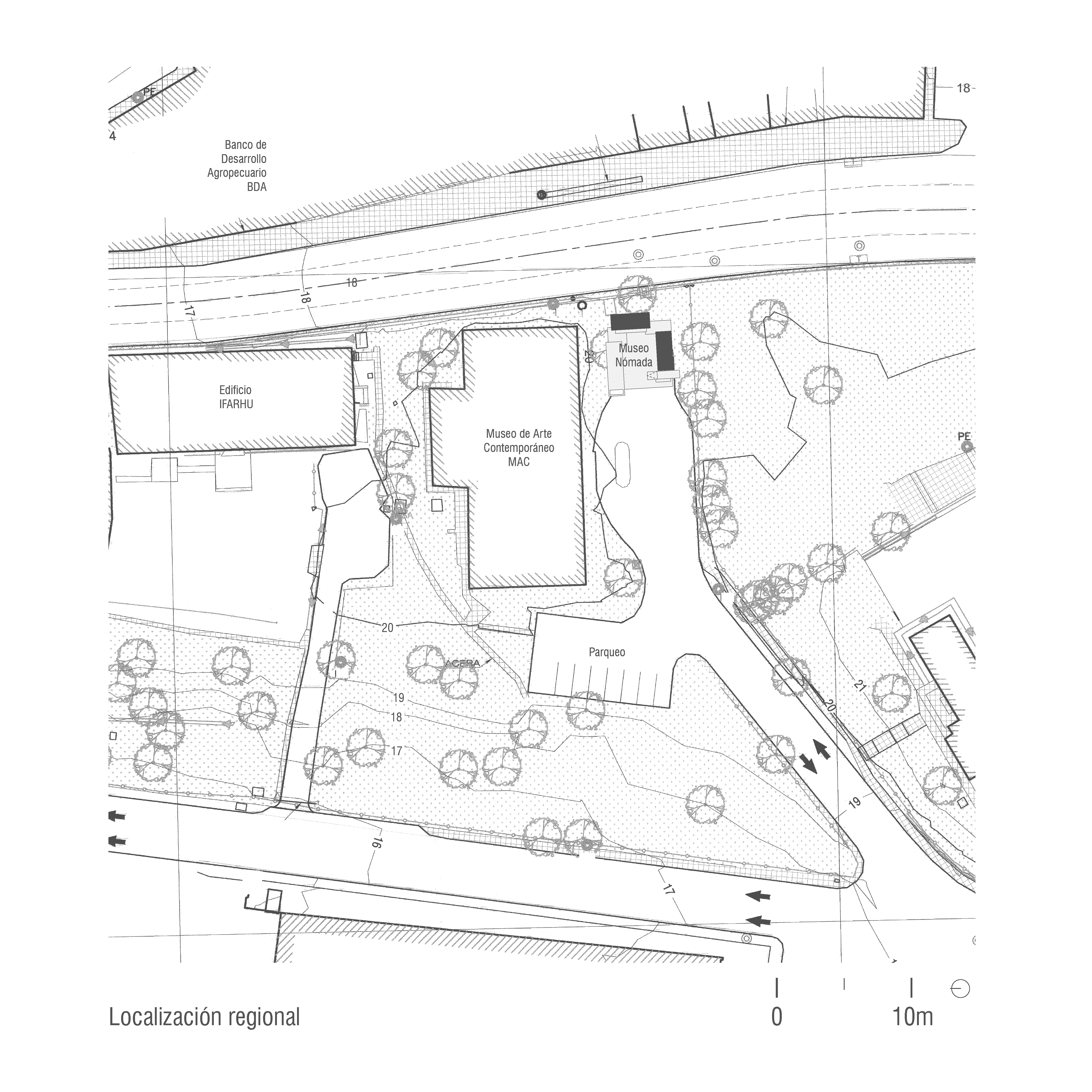 Location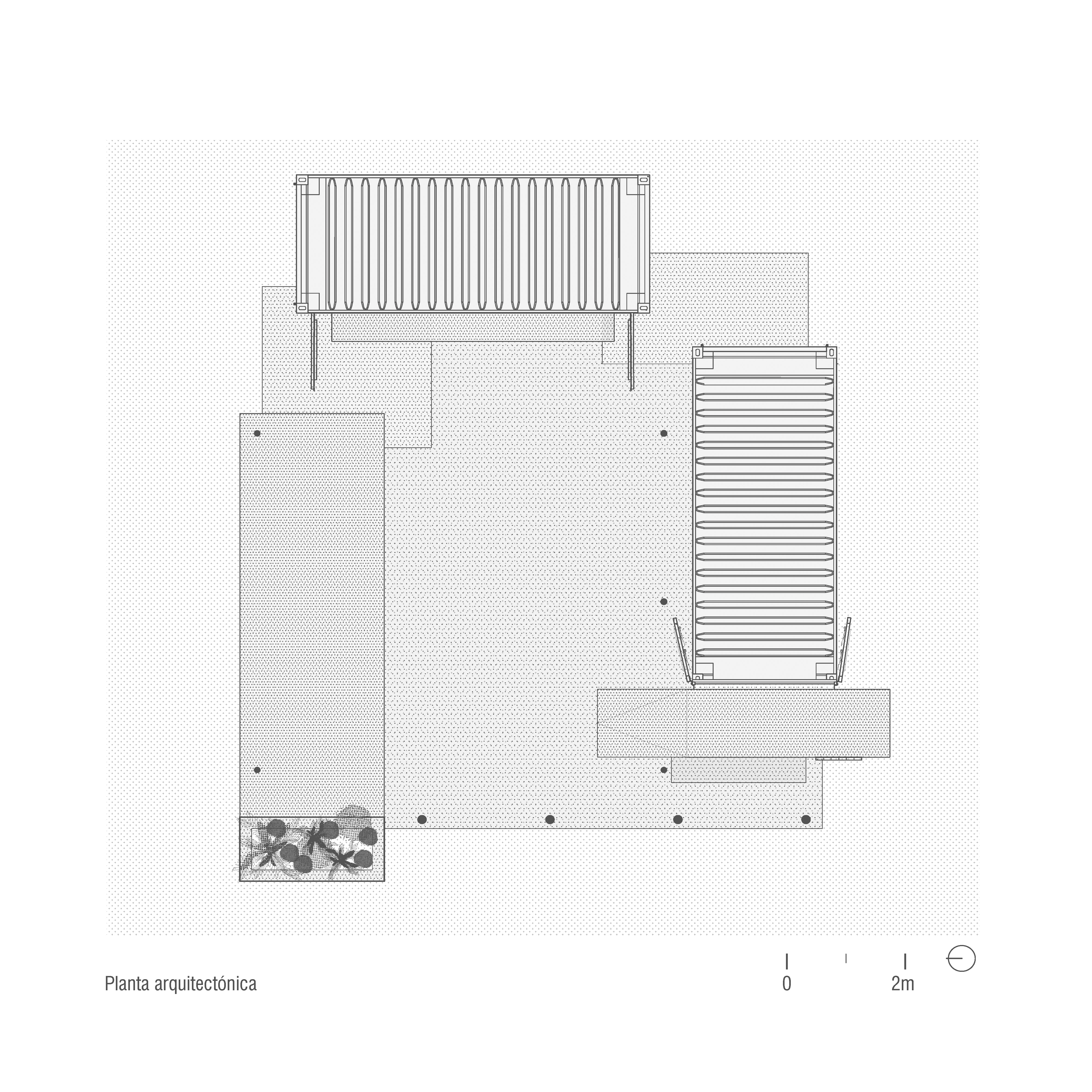 Floor Plan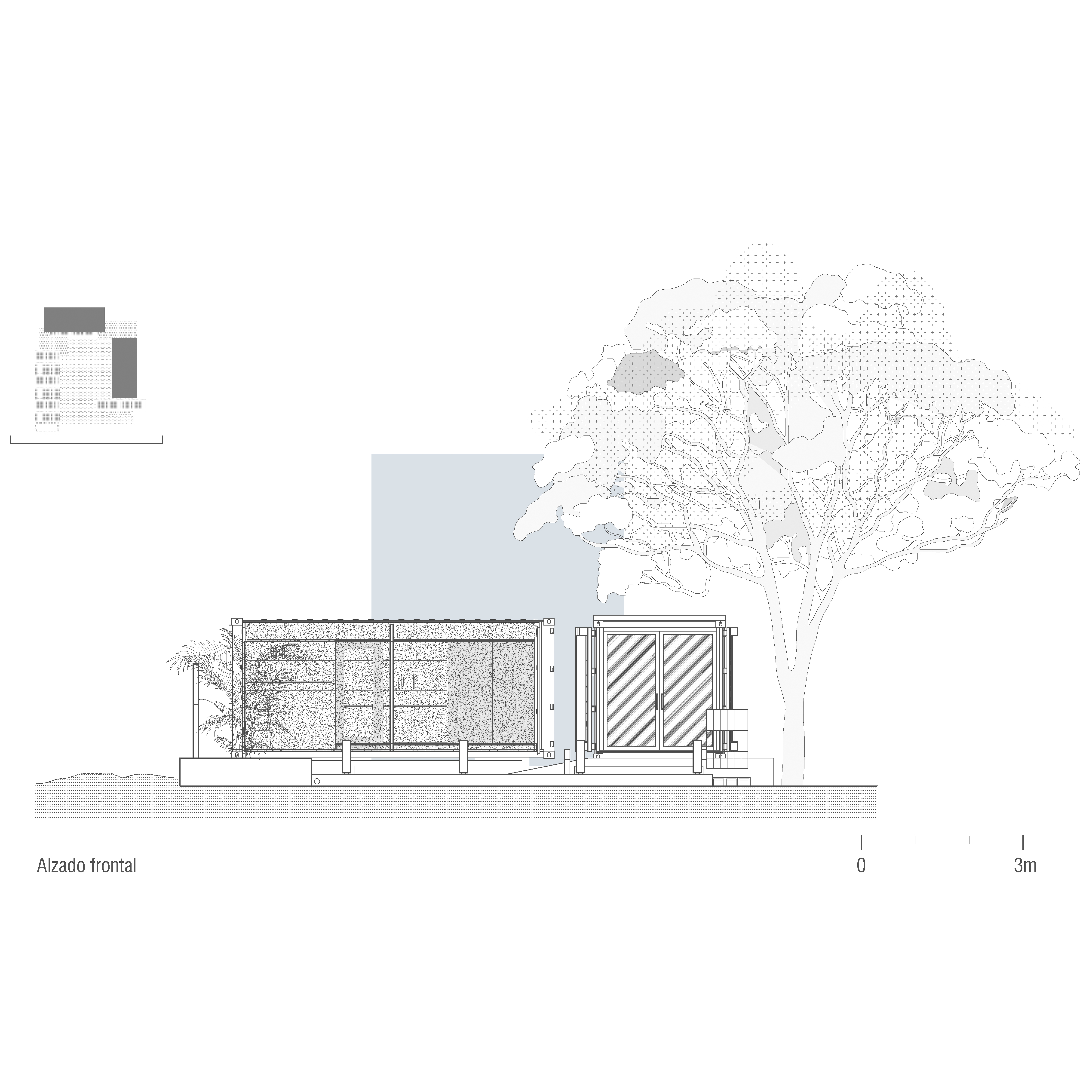 Front Elevation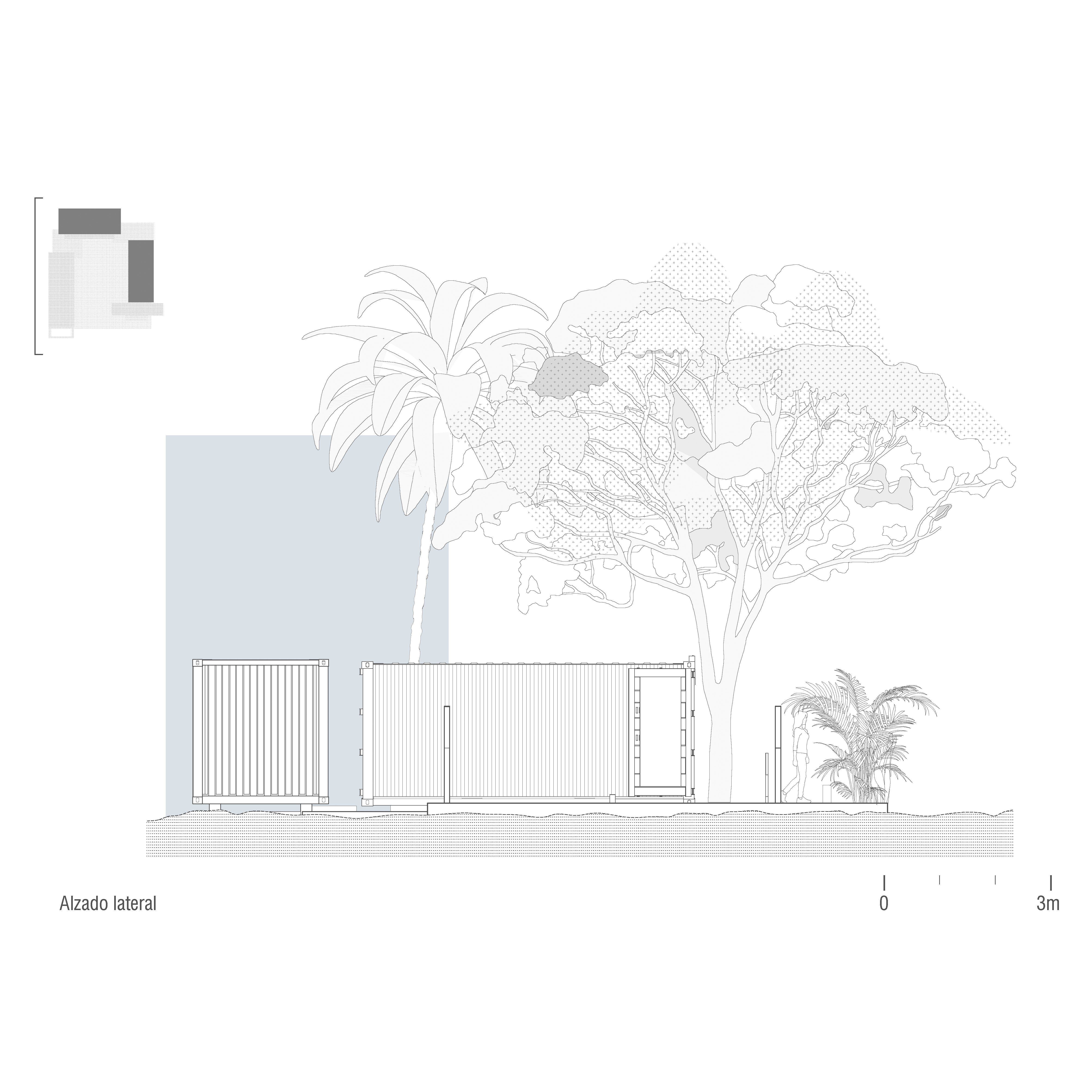 Side Elevation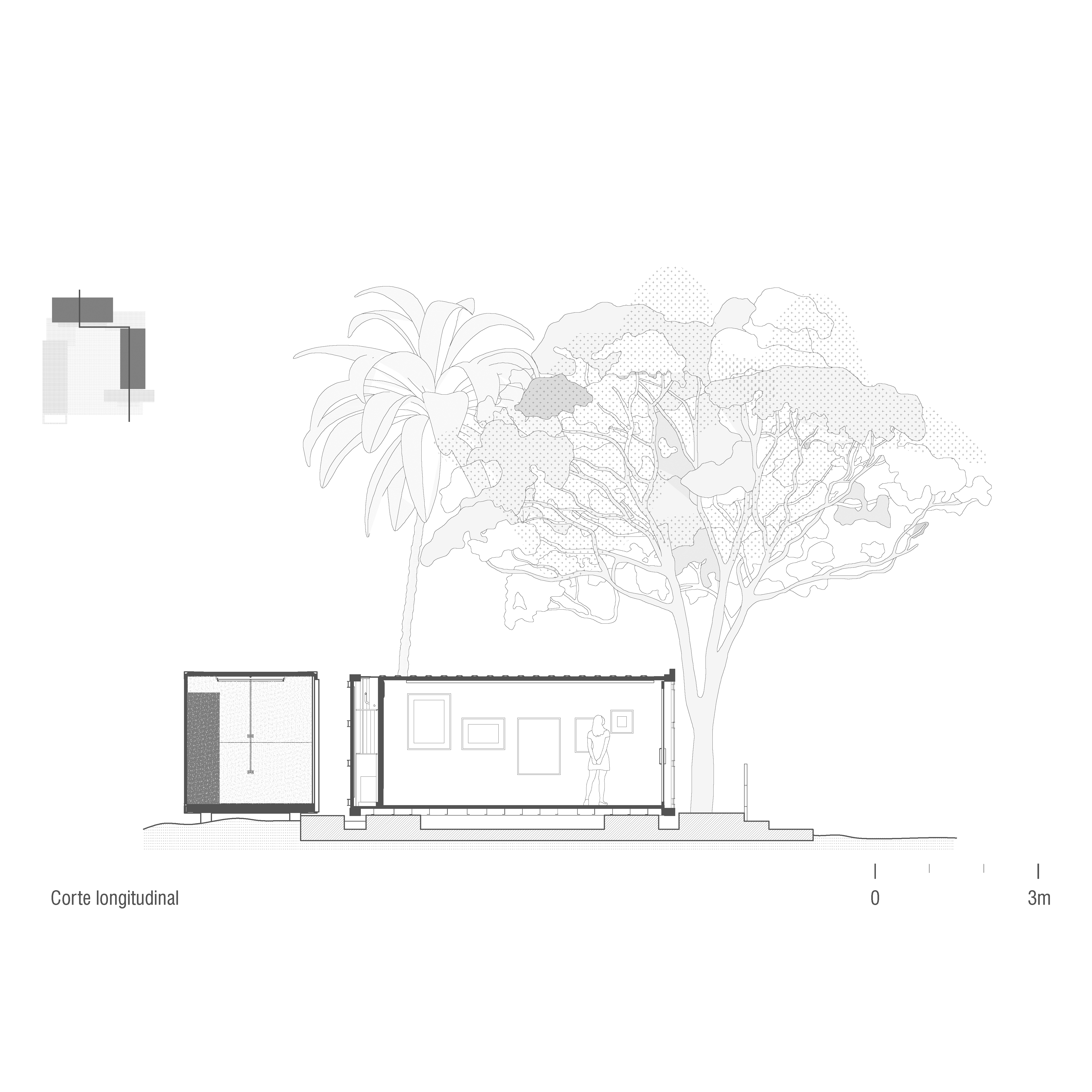 Longitudinal Section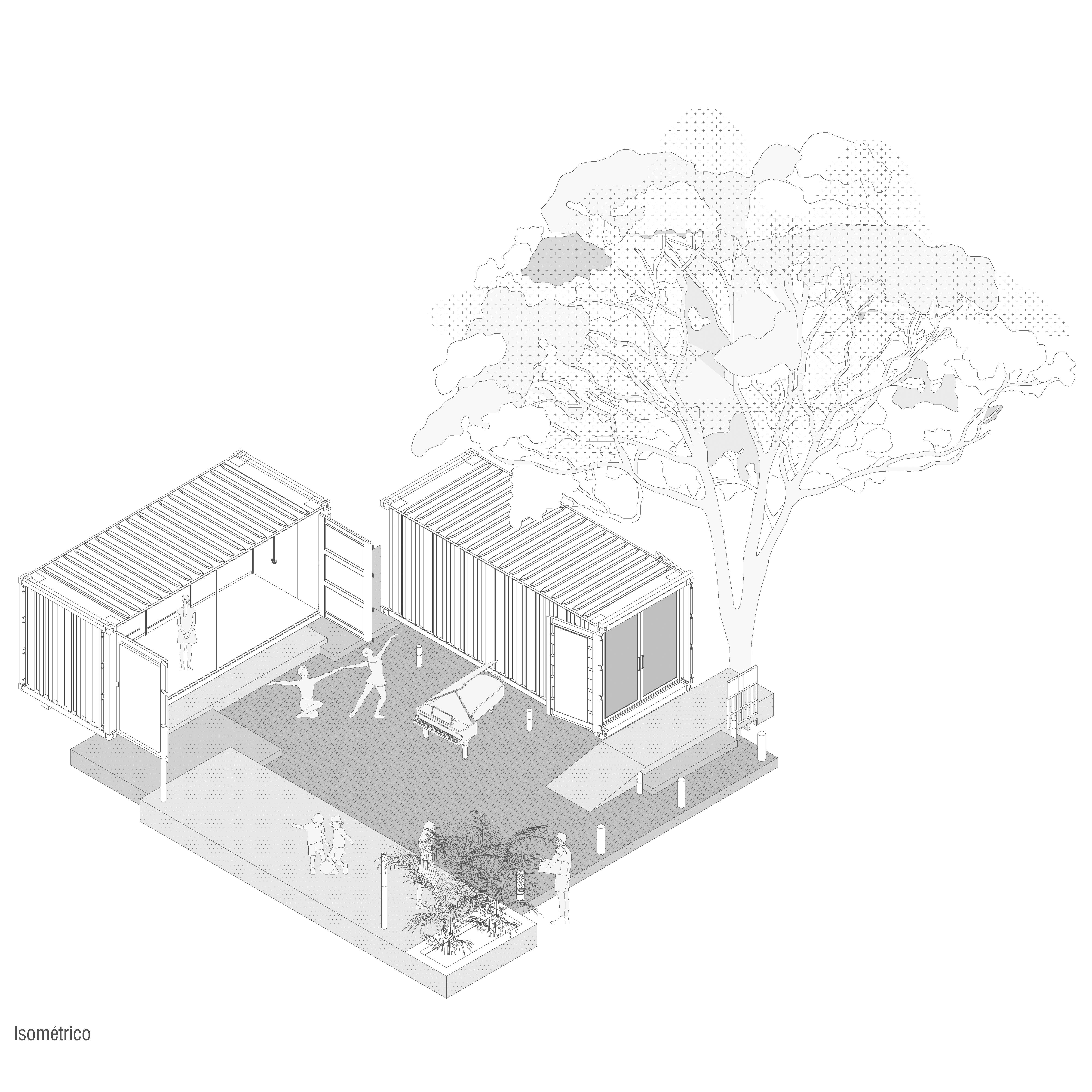 Isometric Diagram
Photos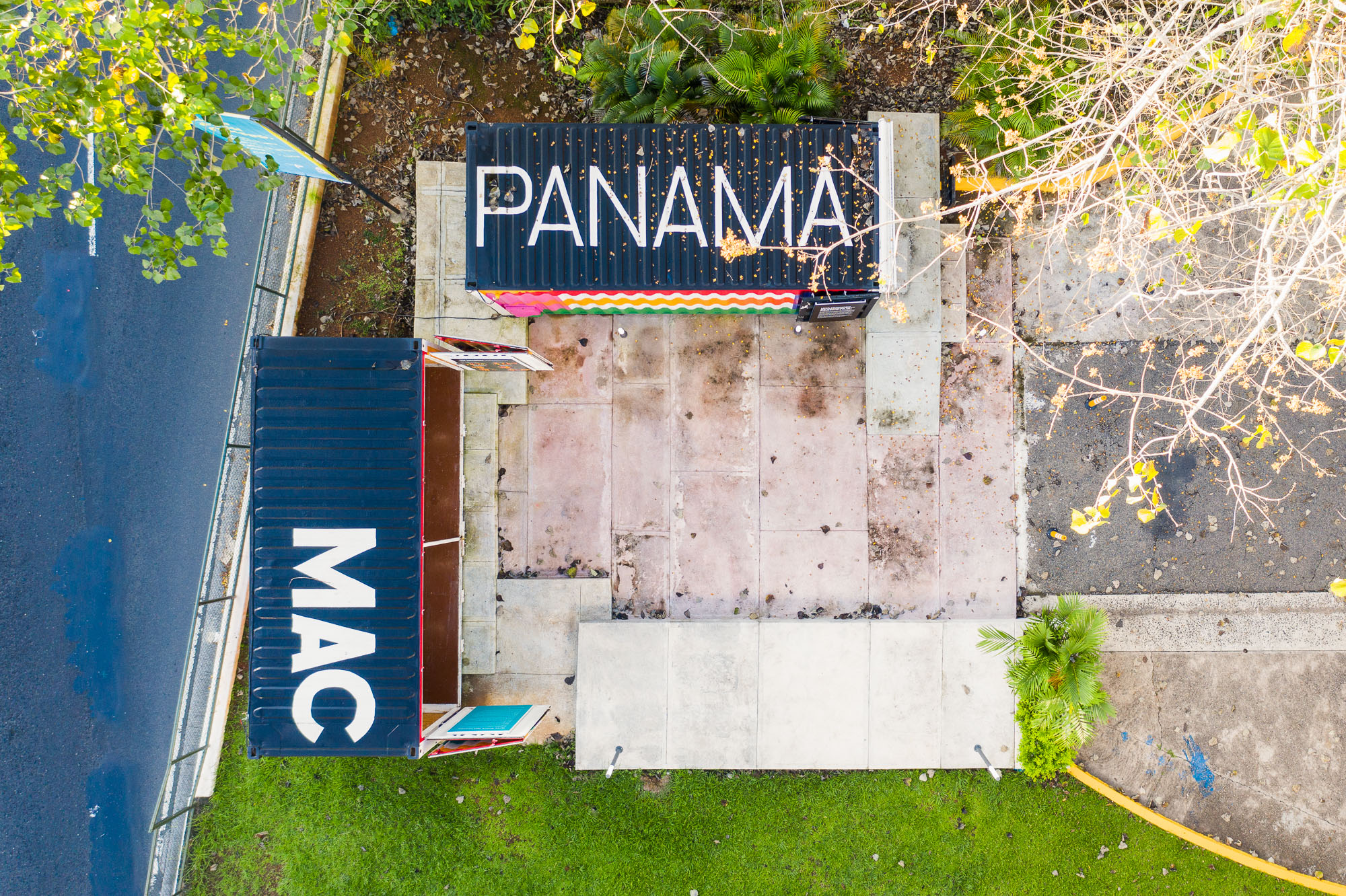 © Fernando Alda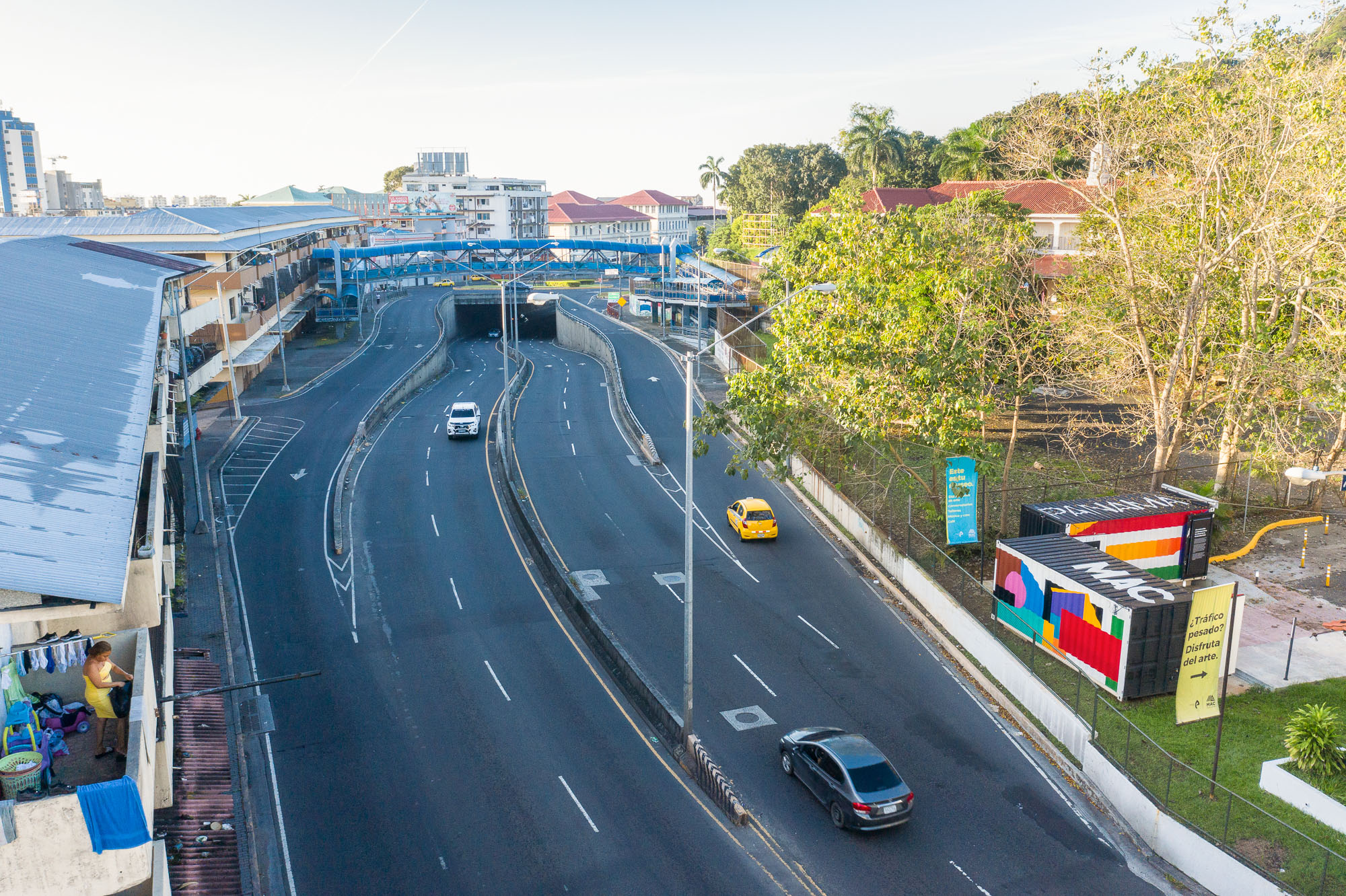 © Fernando Alda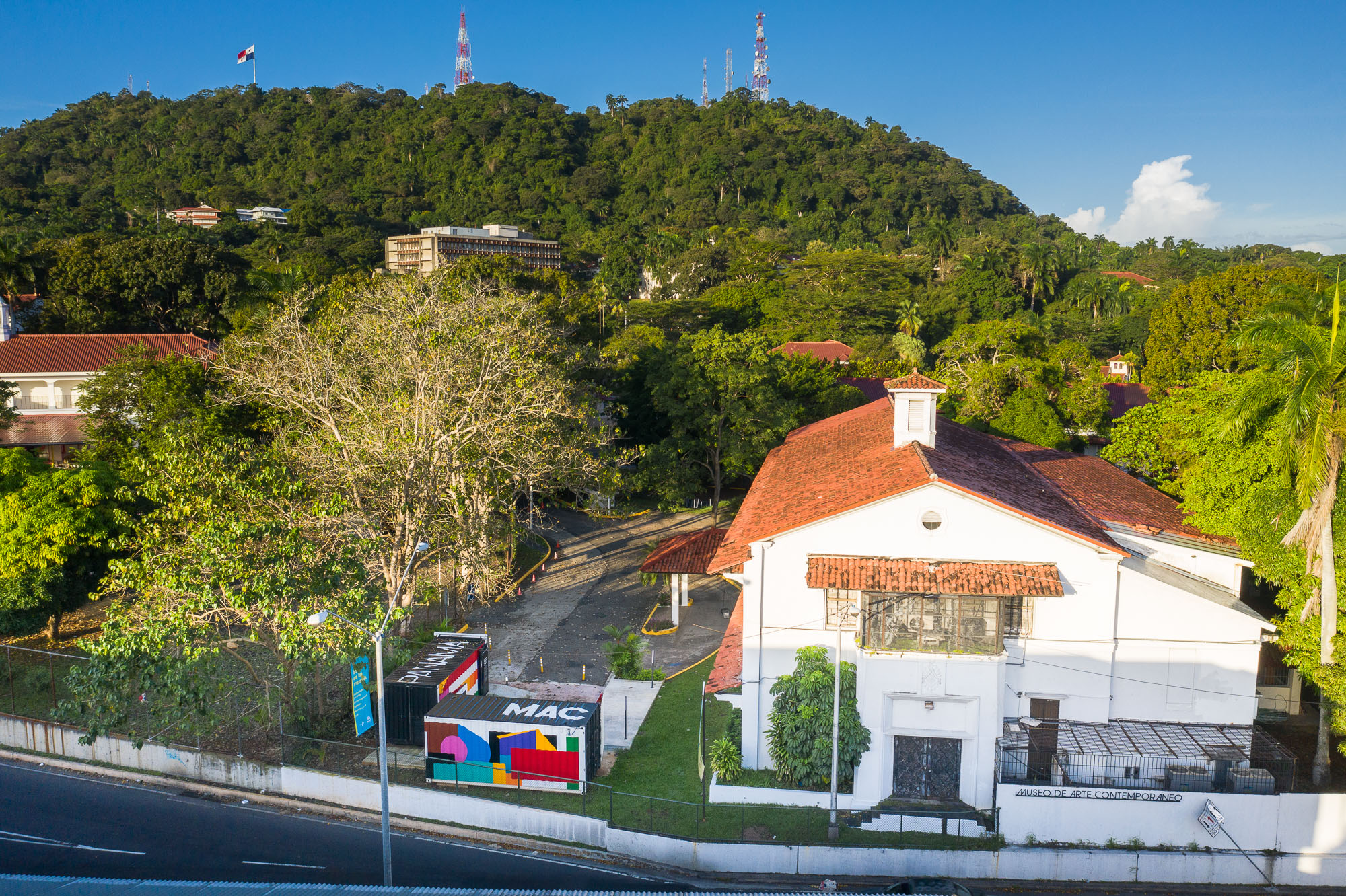 © Fernando Alda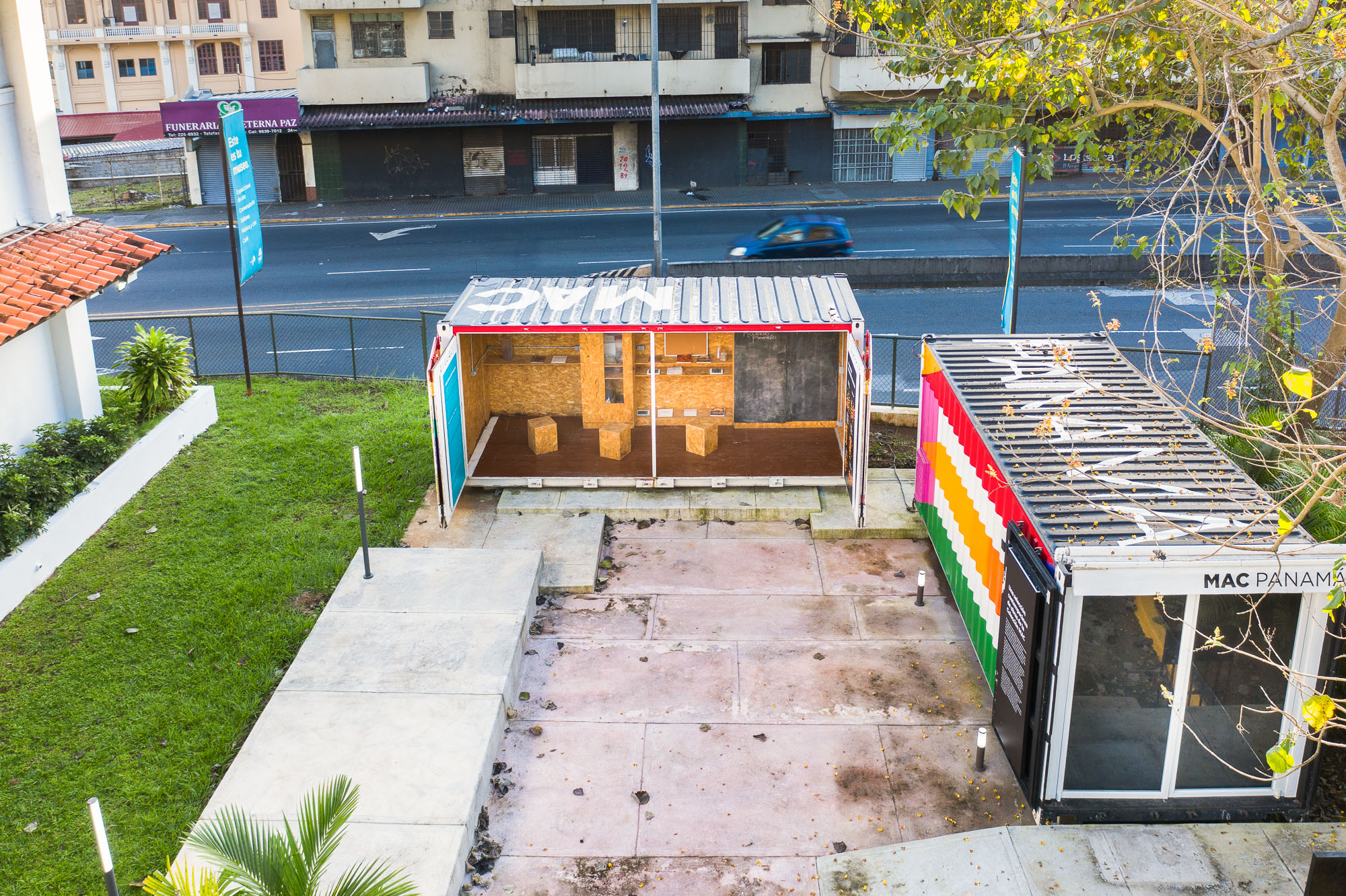 © Fernando Alda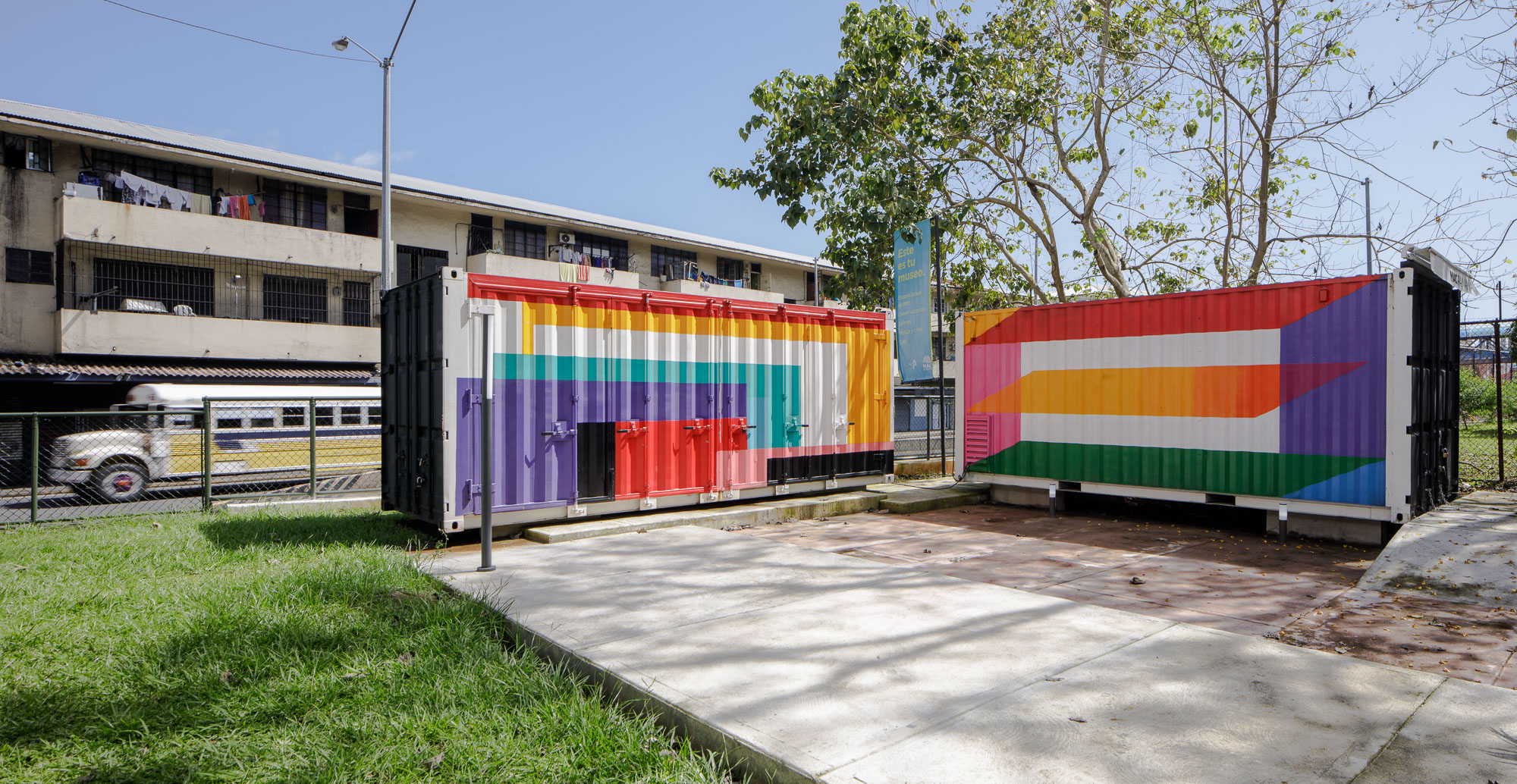 © Fernando Alda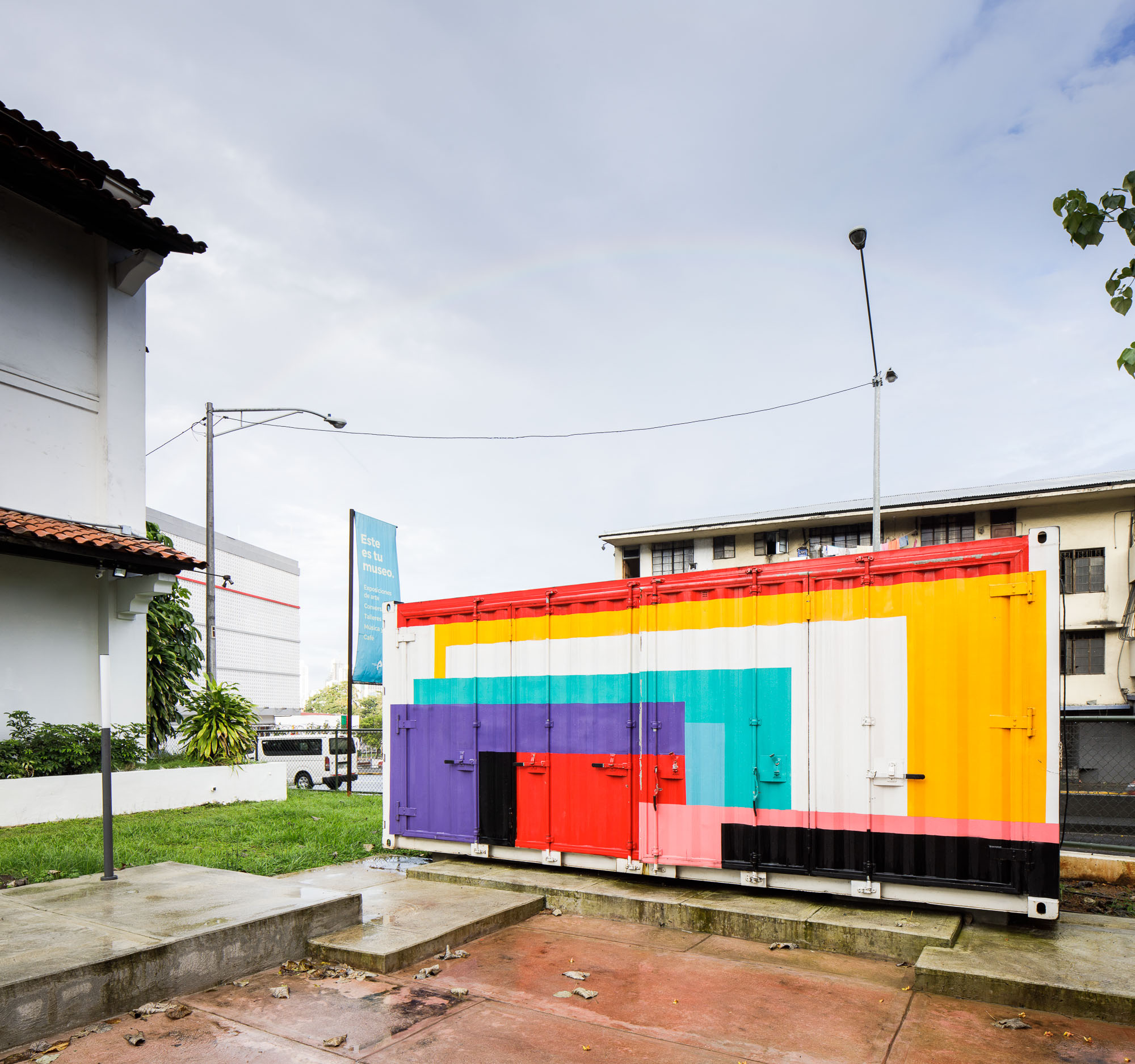 © Fernando Alda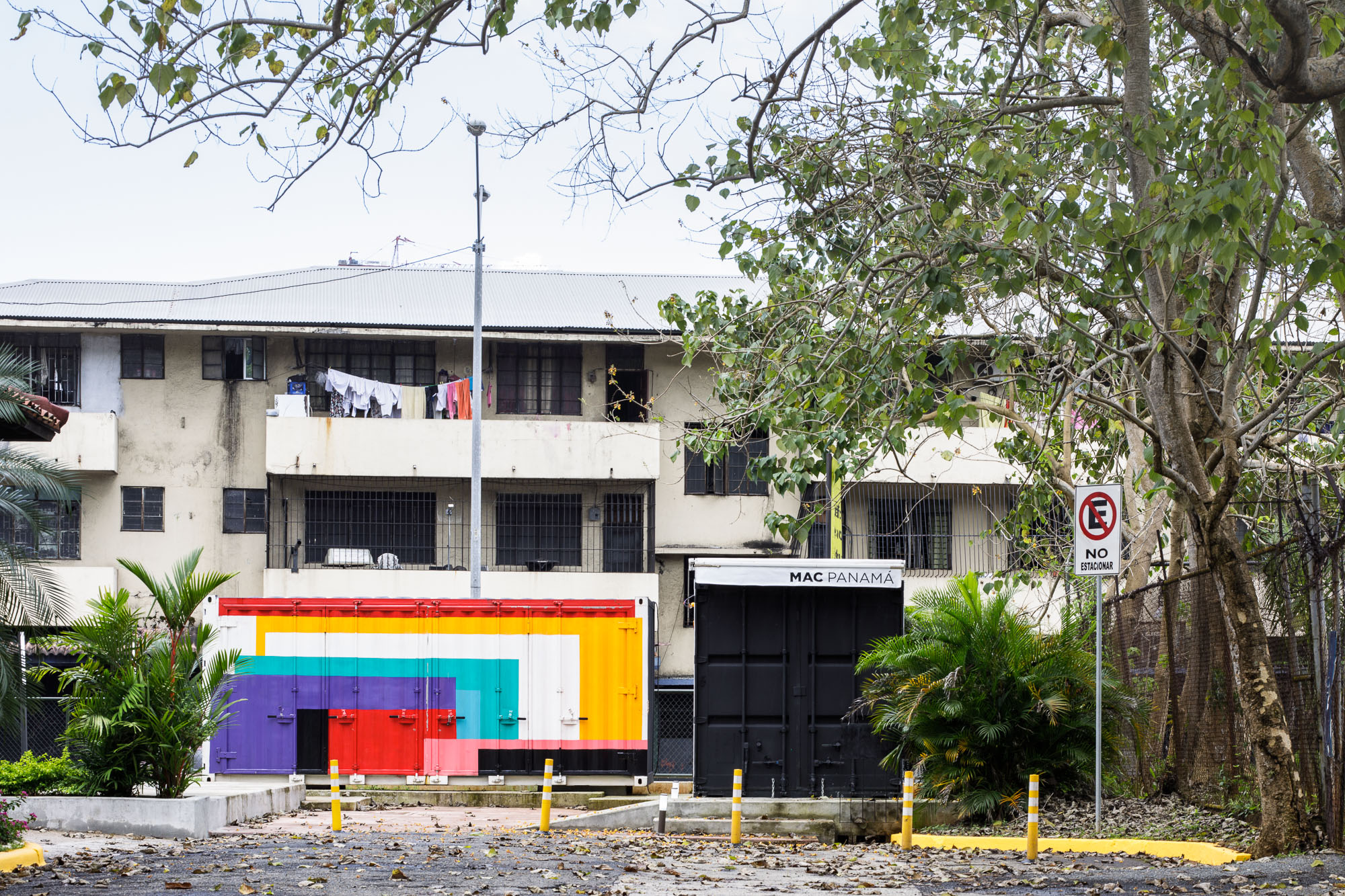 © Fernando Alda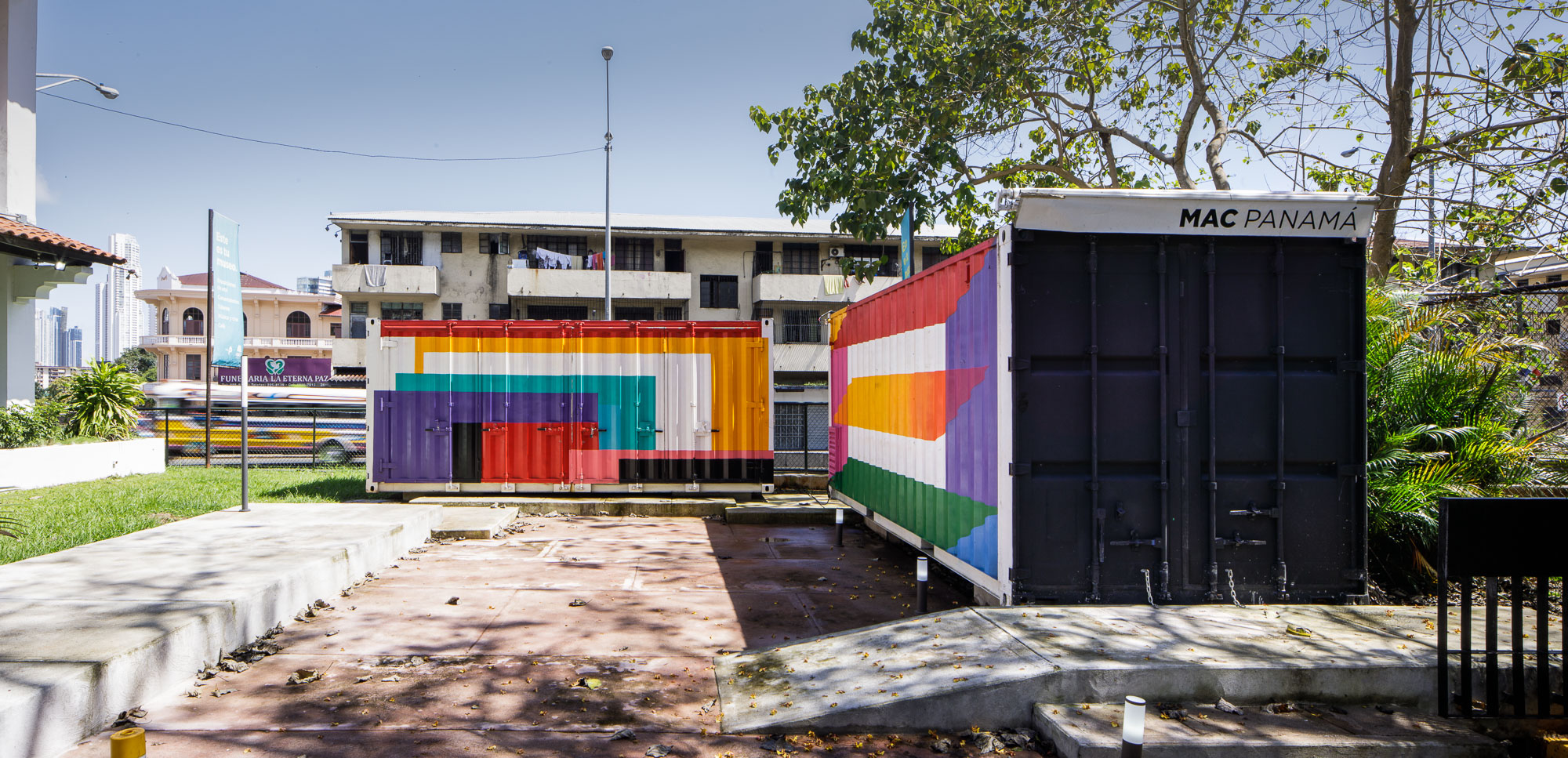 © Fernando Alda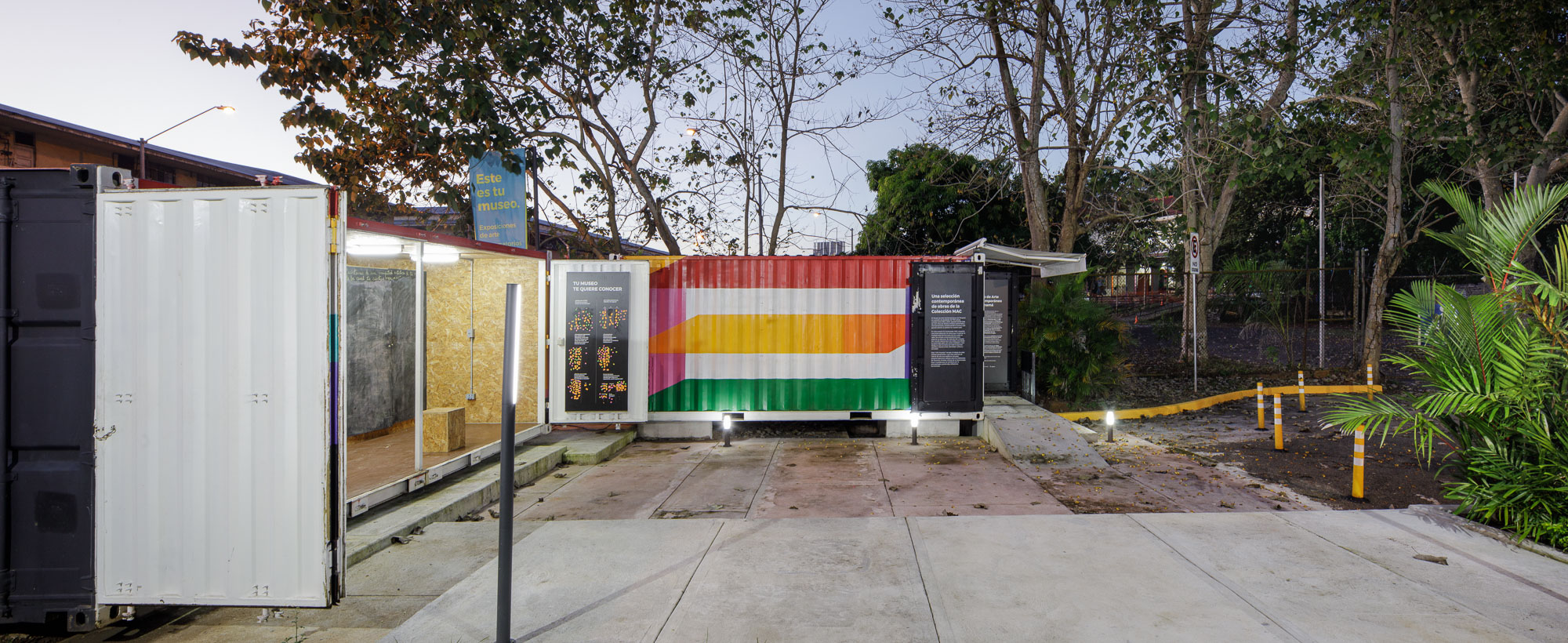 © Fernando Alda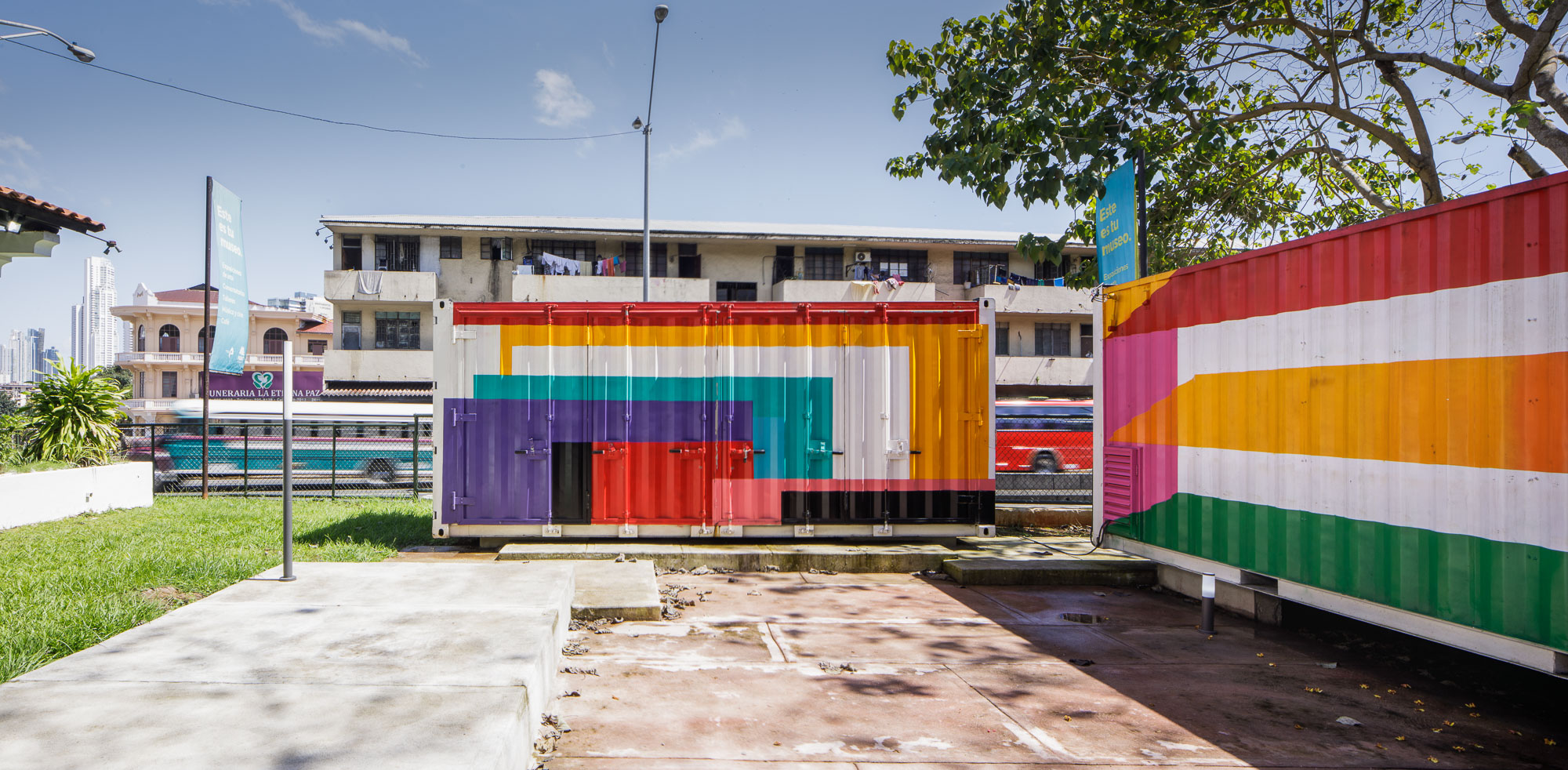 © Fernando Alda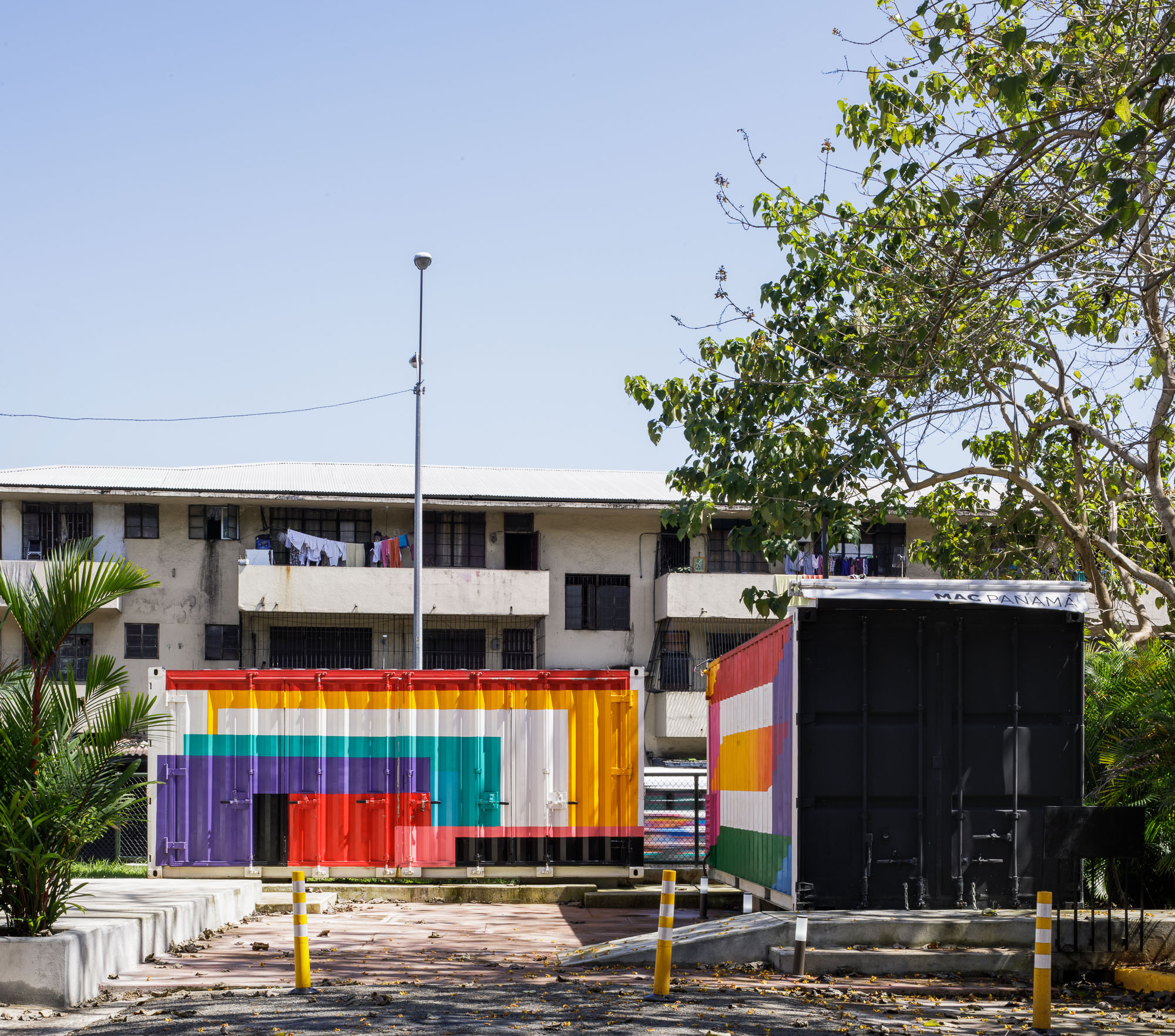 © Fernando Alda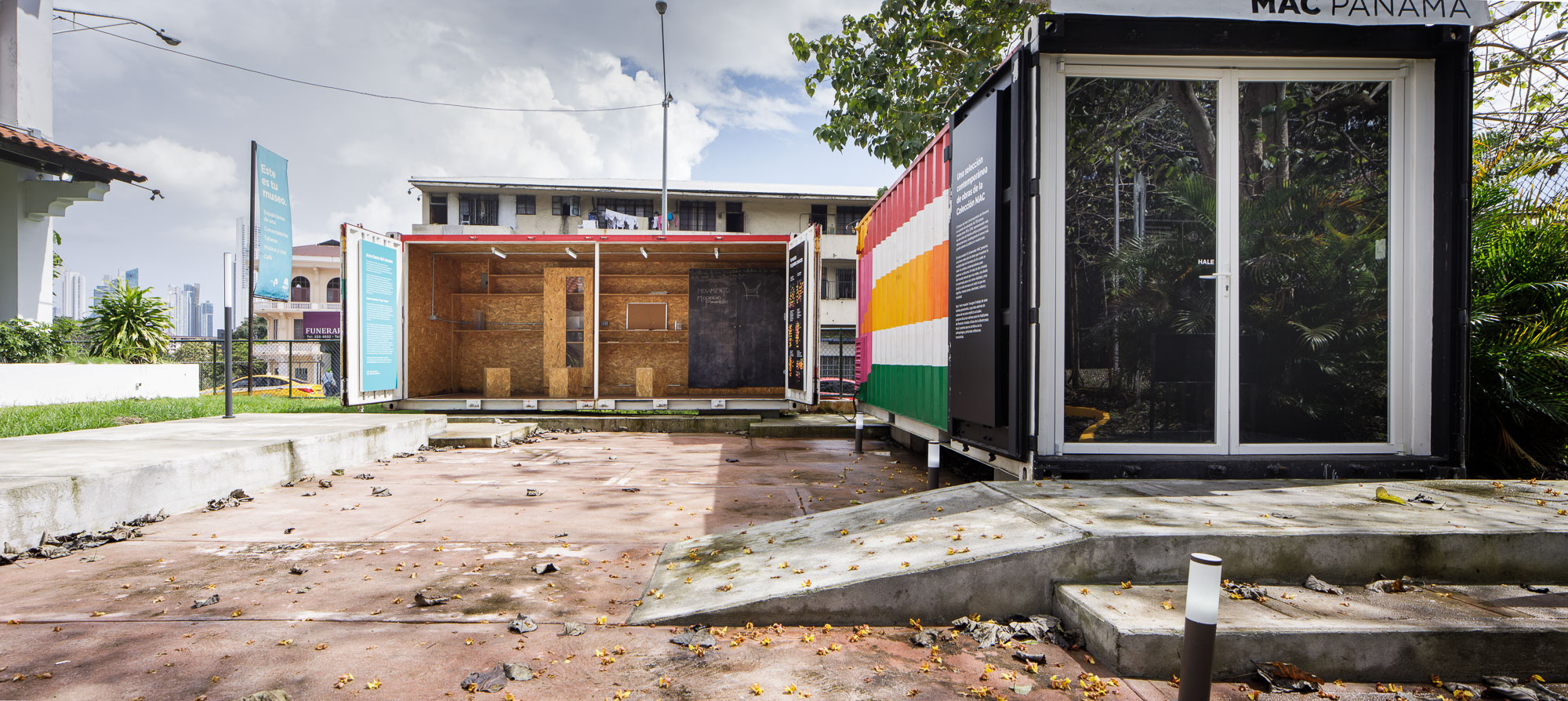 © Fernando Alda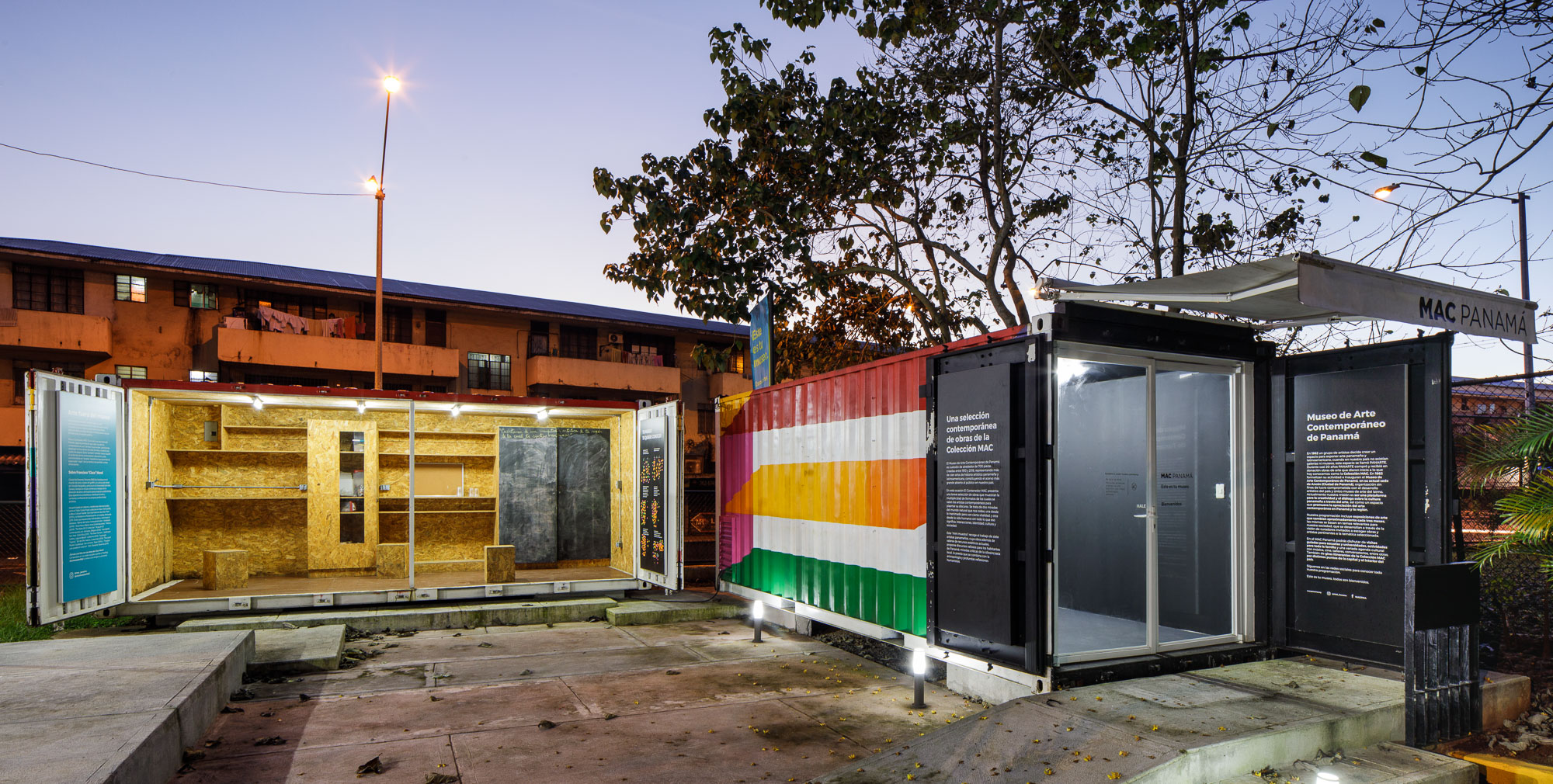 © Fernando Alda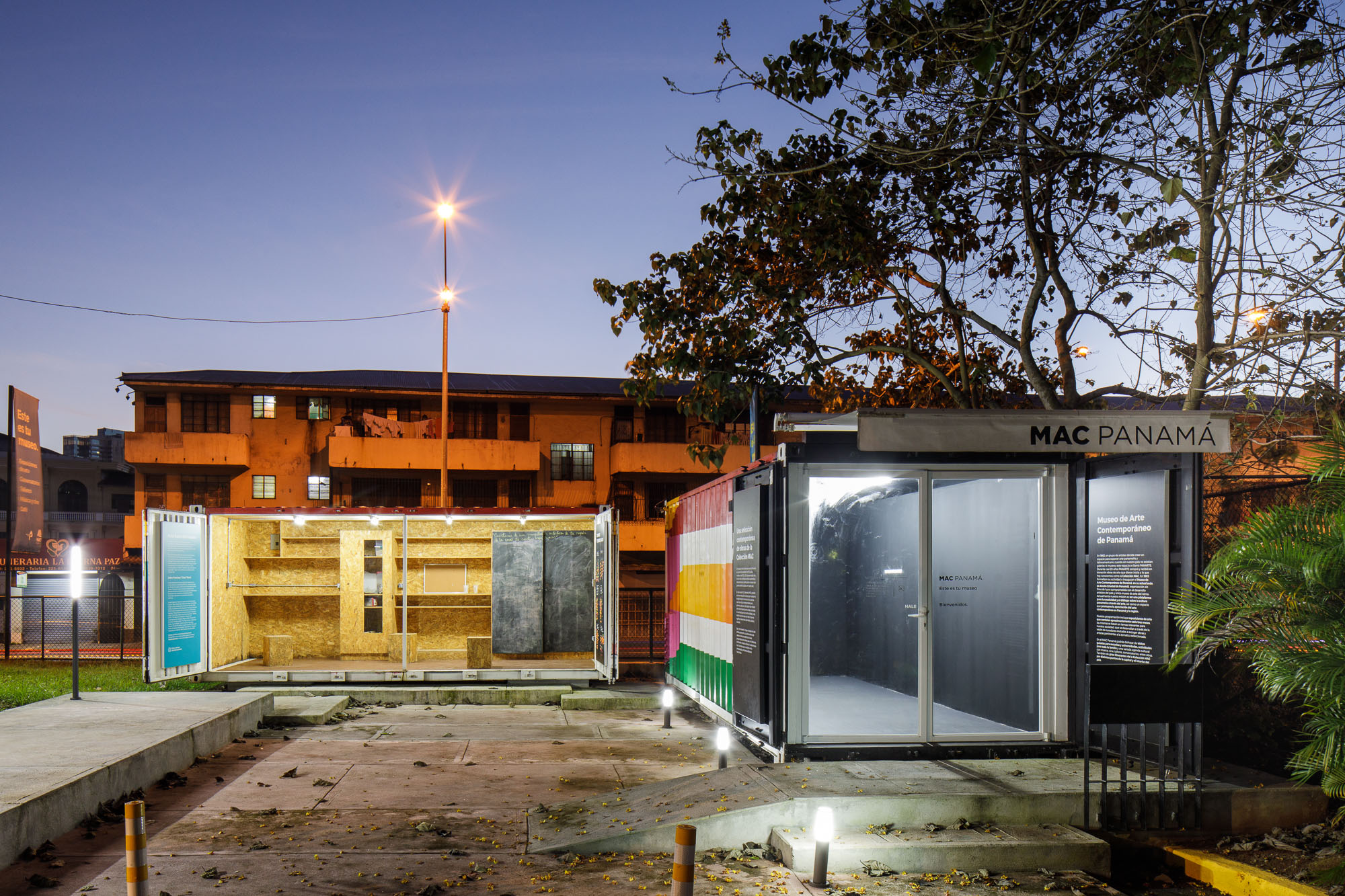 © Fernando Alda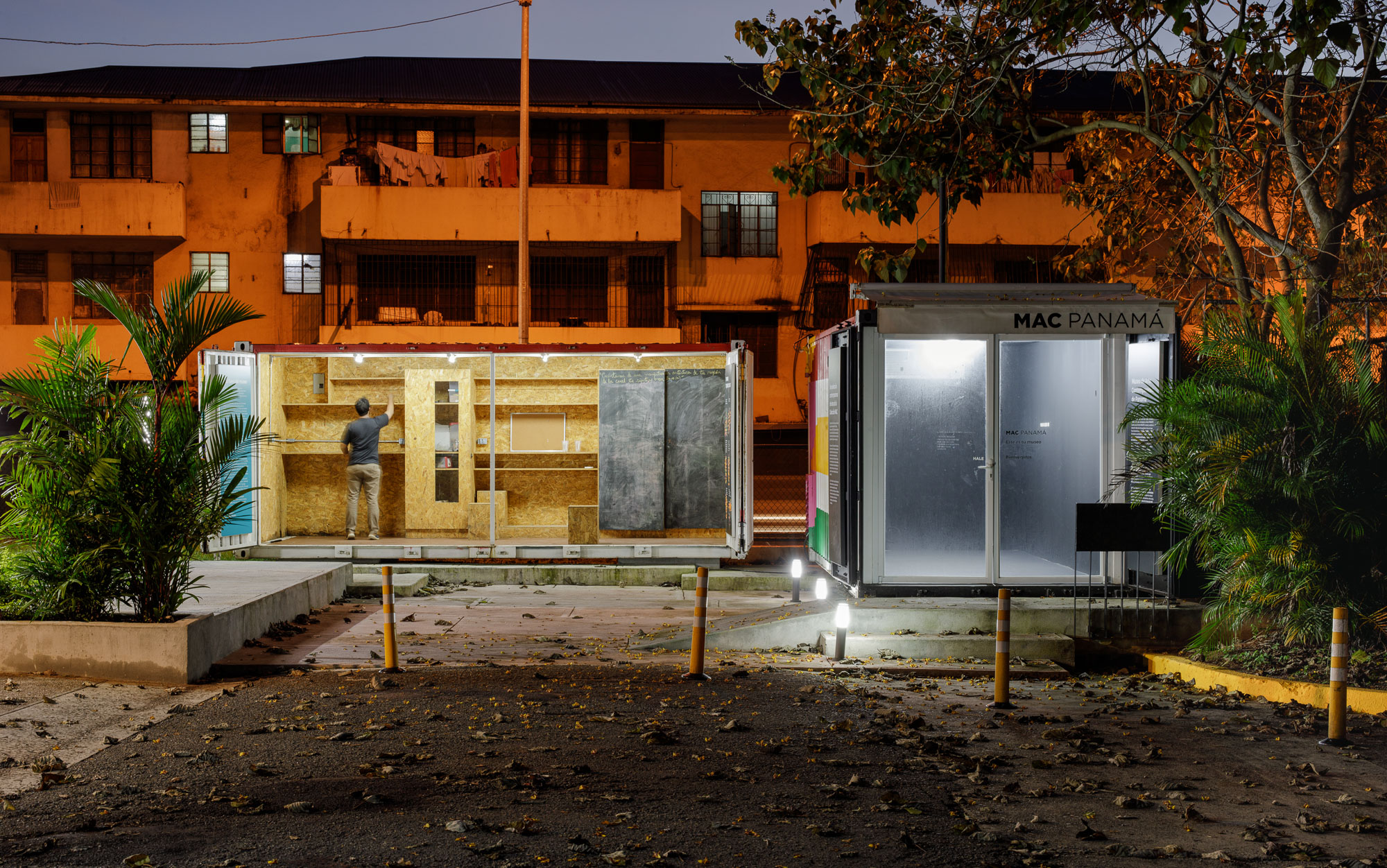 © Fernando Alda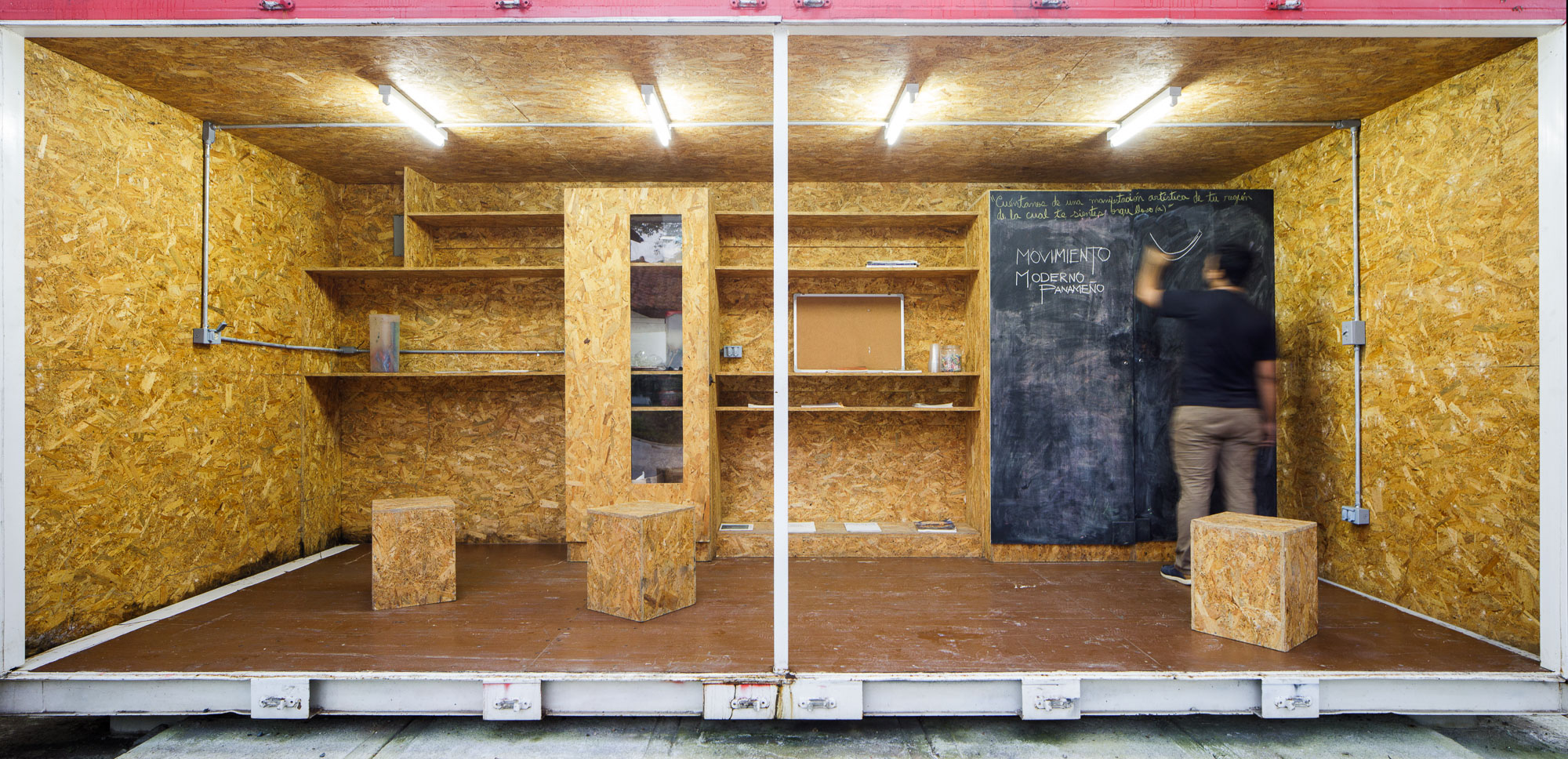 © Fernando Alda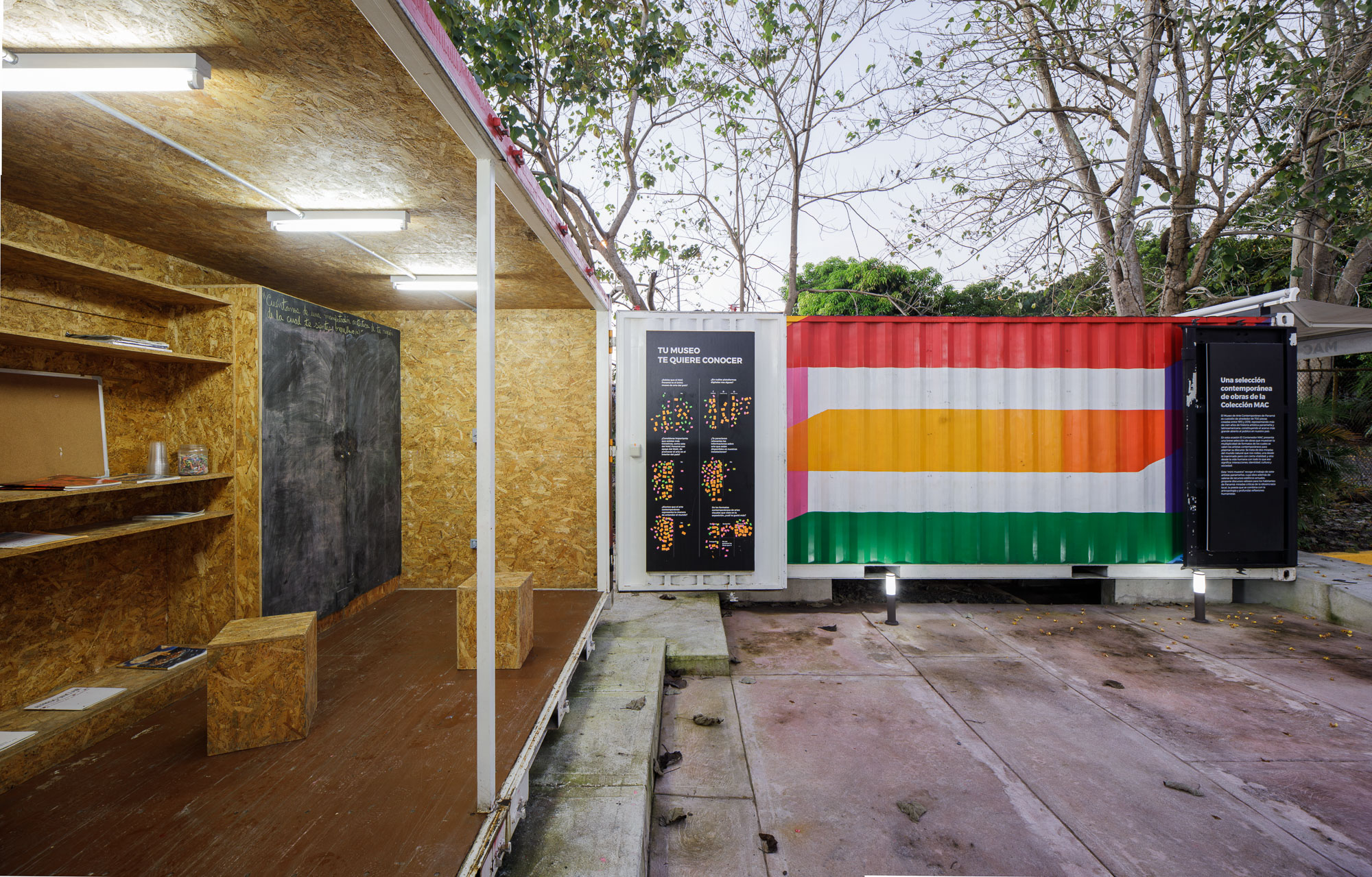 © Fernando Alda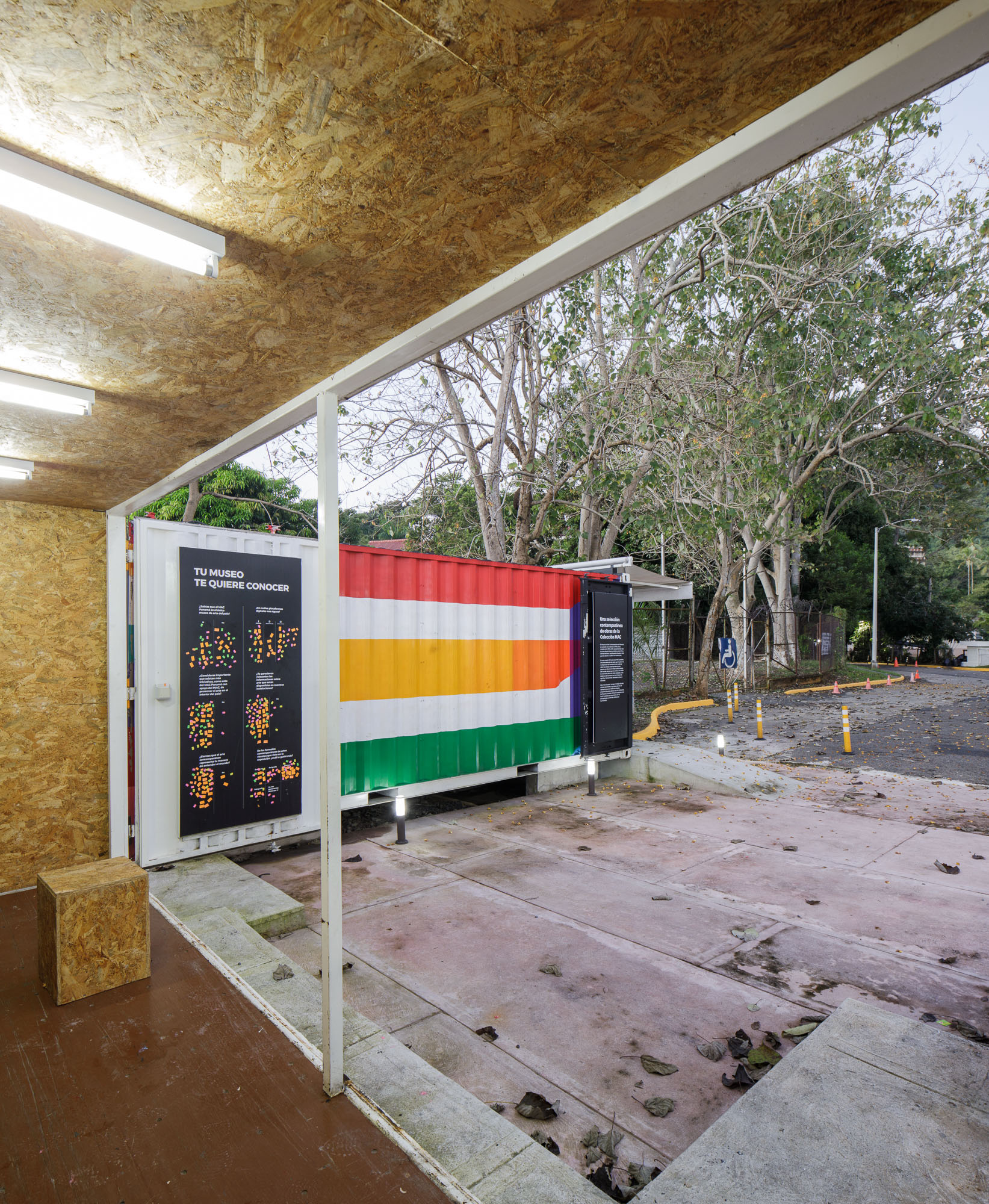 © Fernando Alda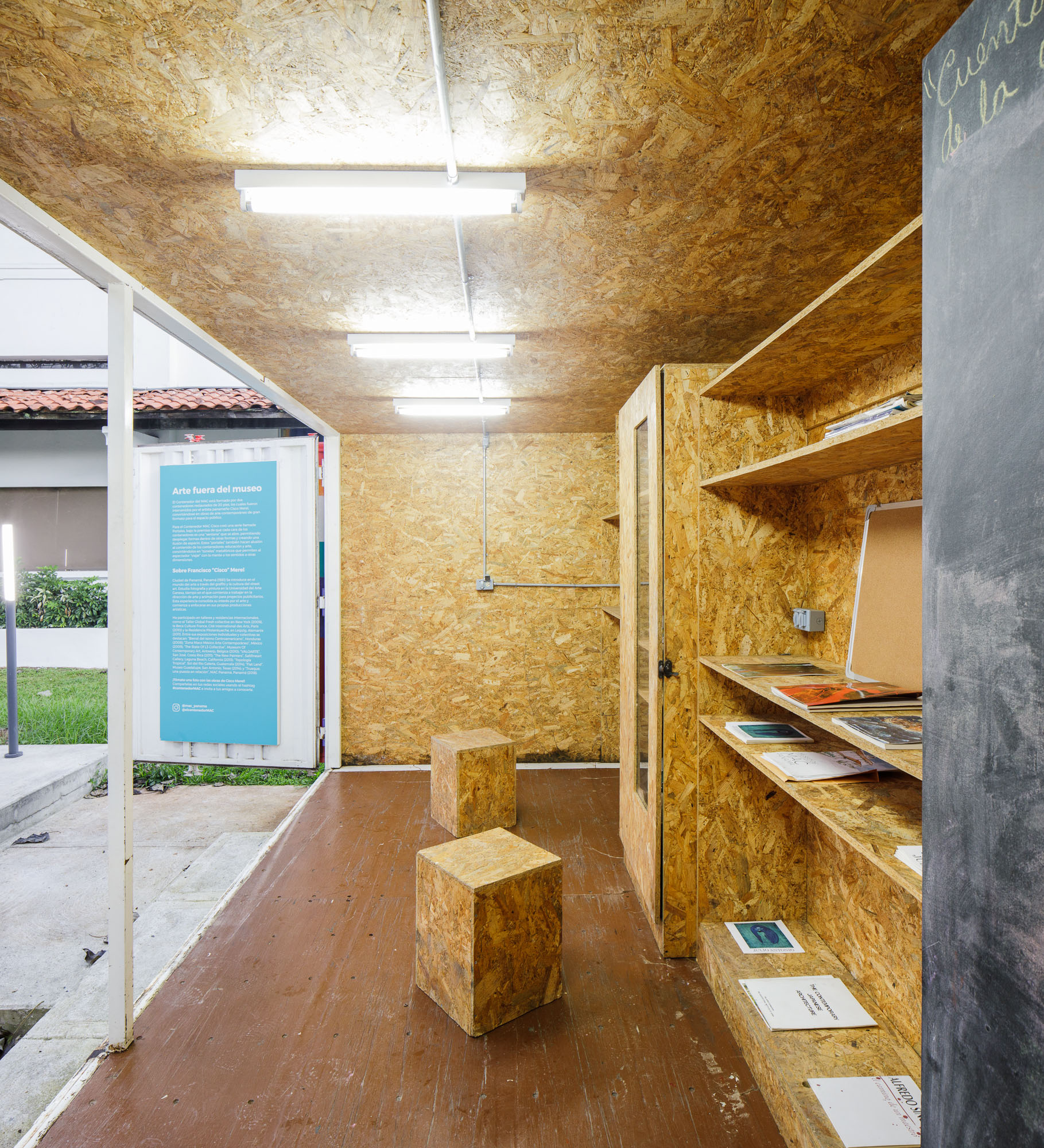 © Fernando Alda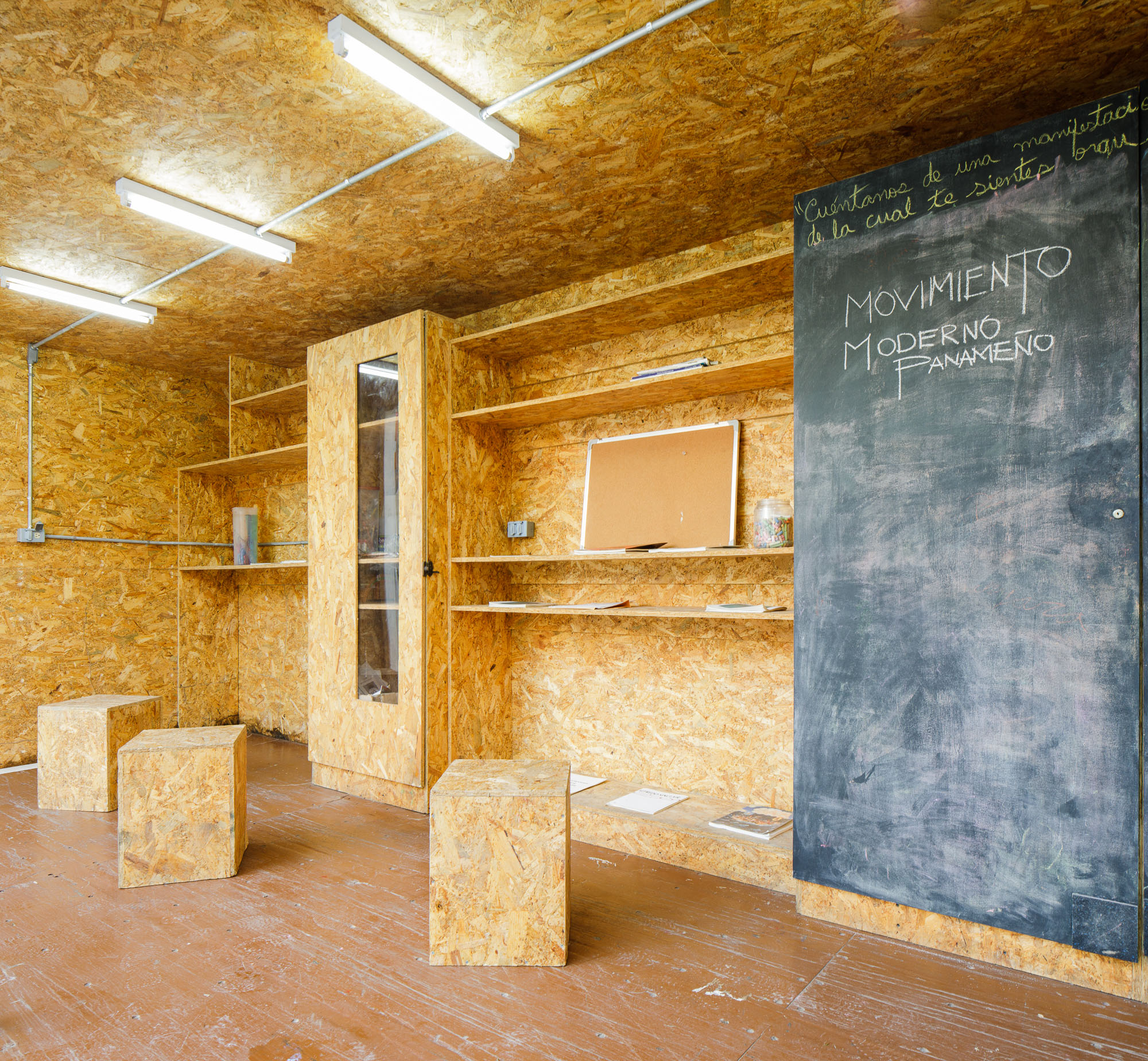 © Fernando Alda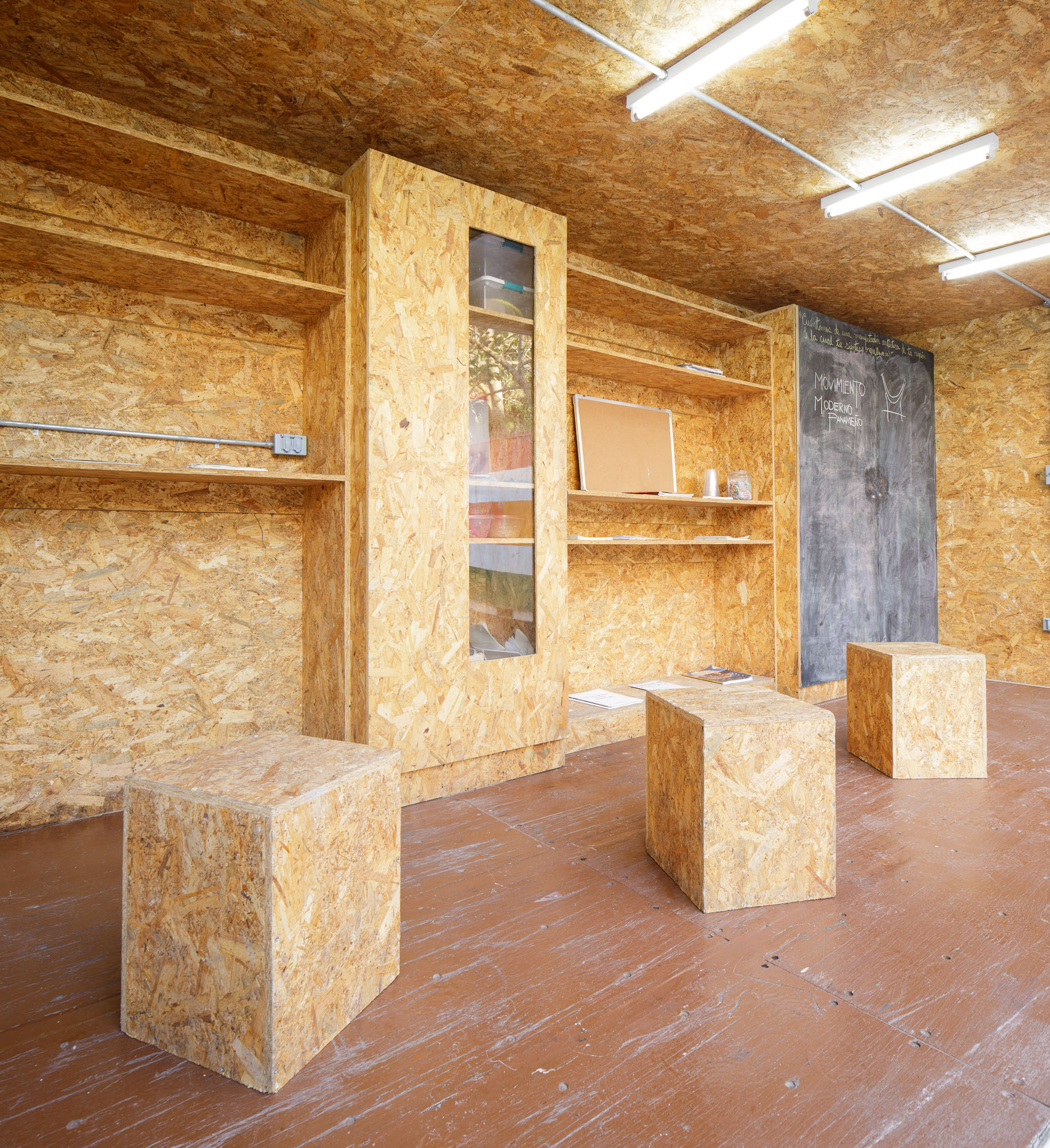 © Fernando Alda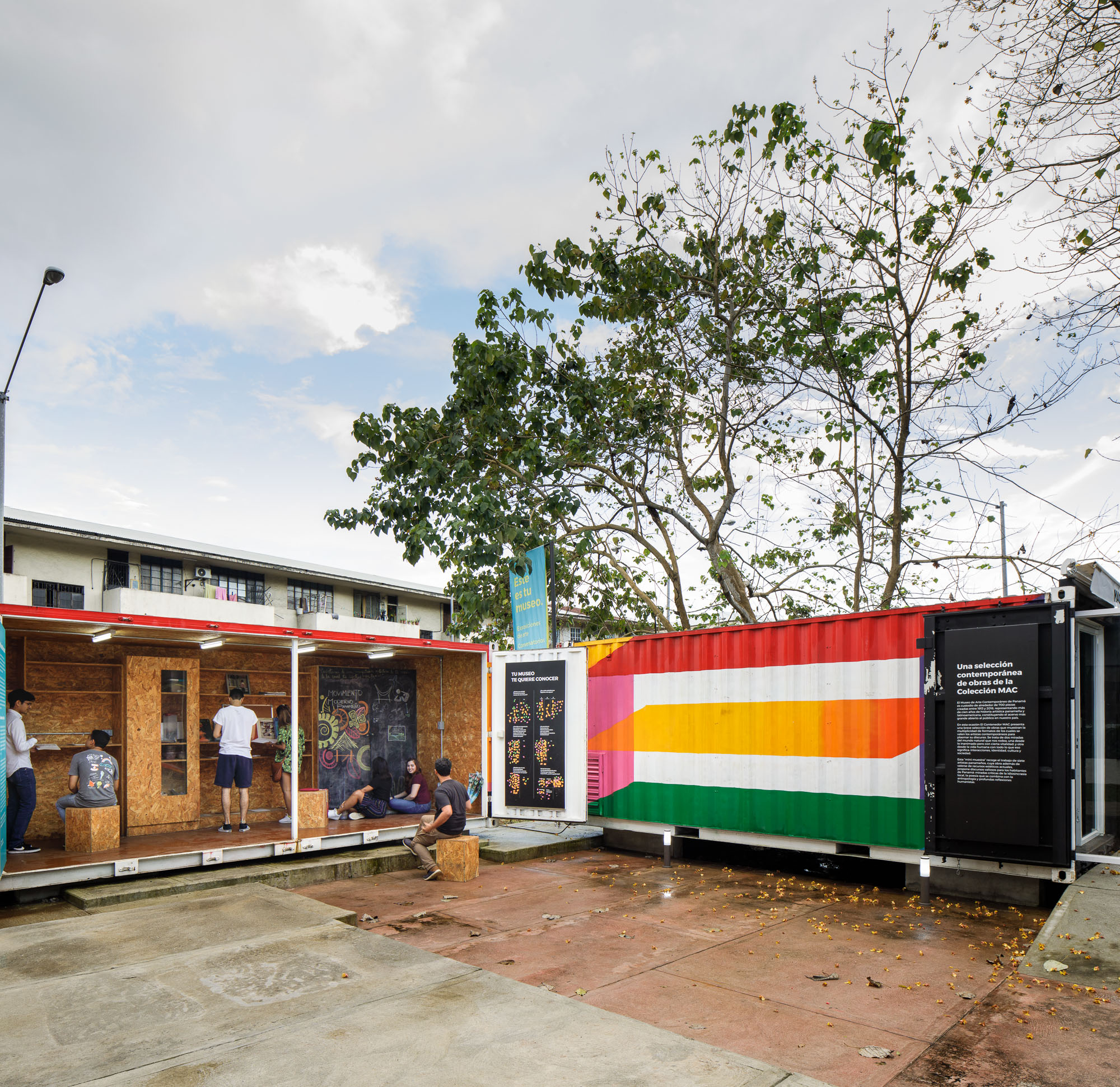 © Fernando Alda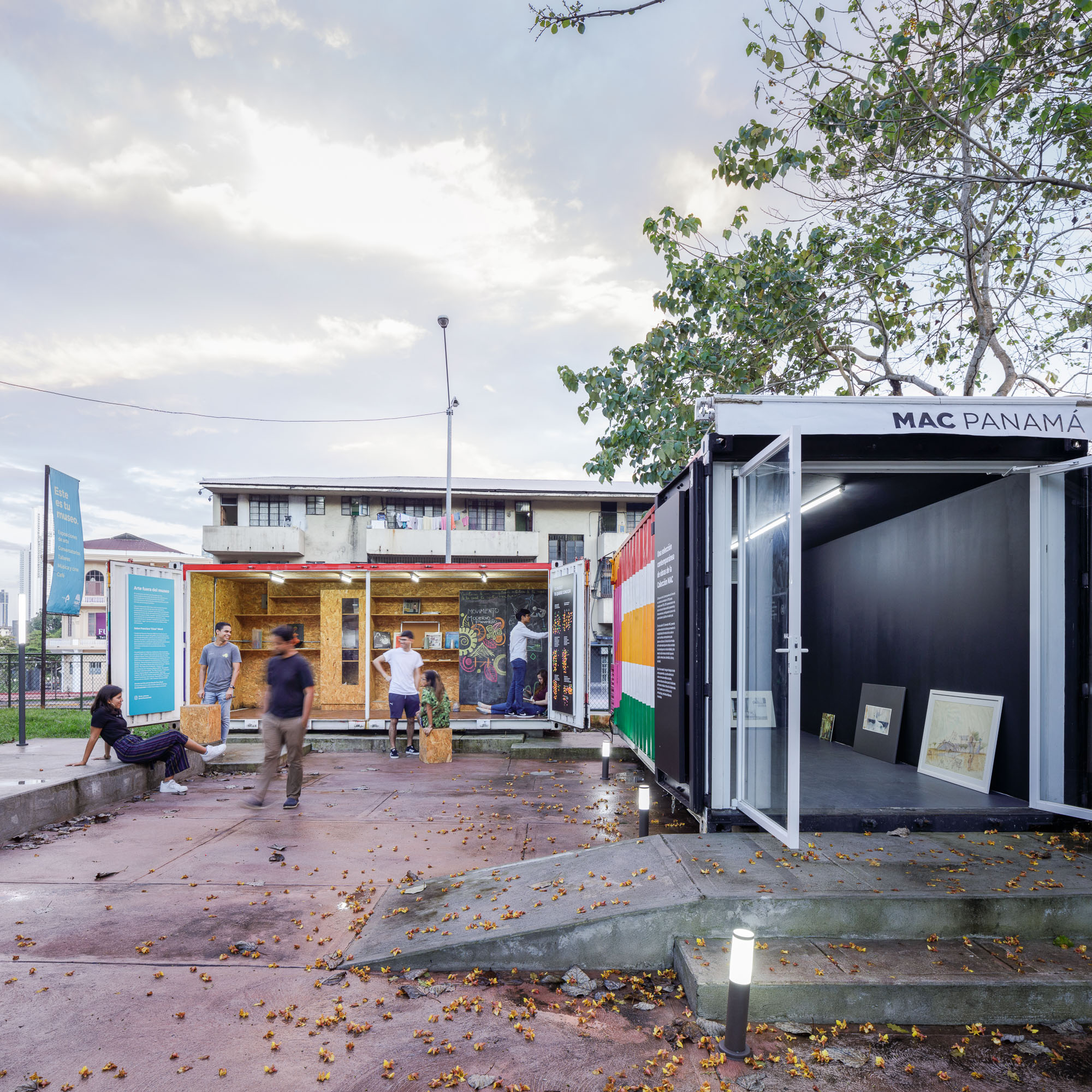 © Fernando Alda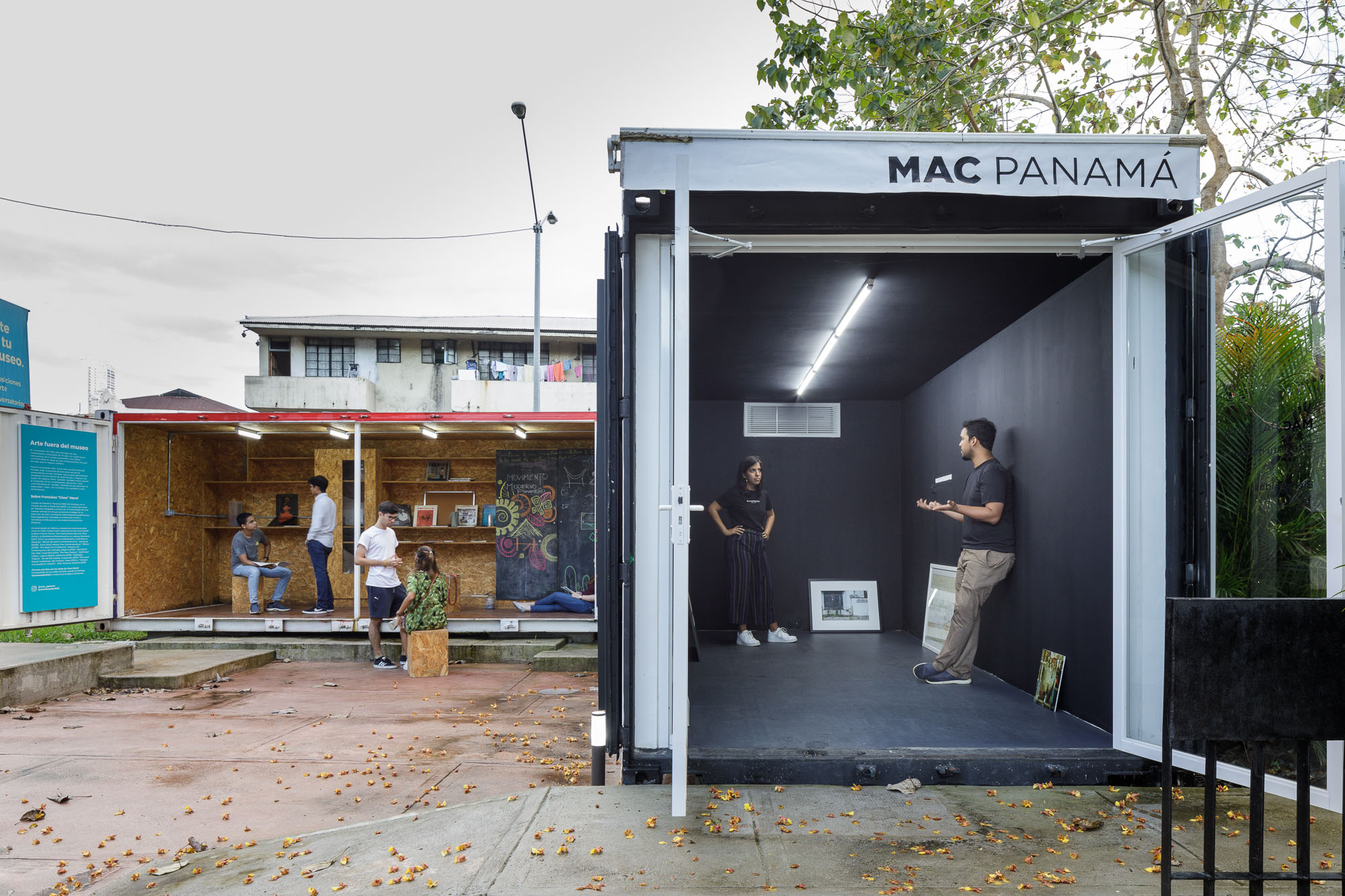 © Fernando Alda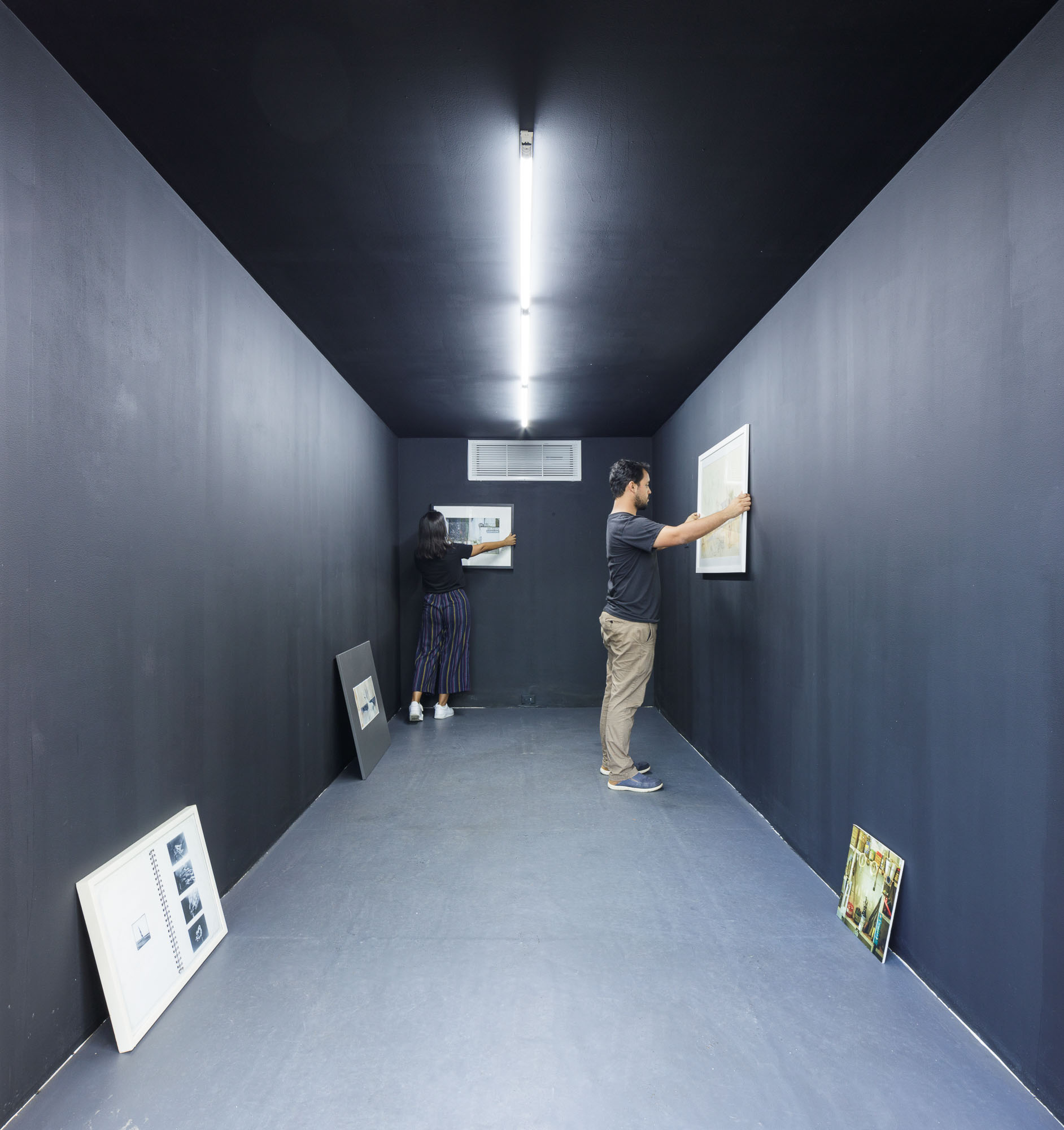 © Fernando Alda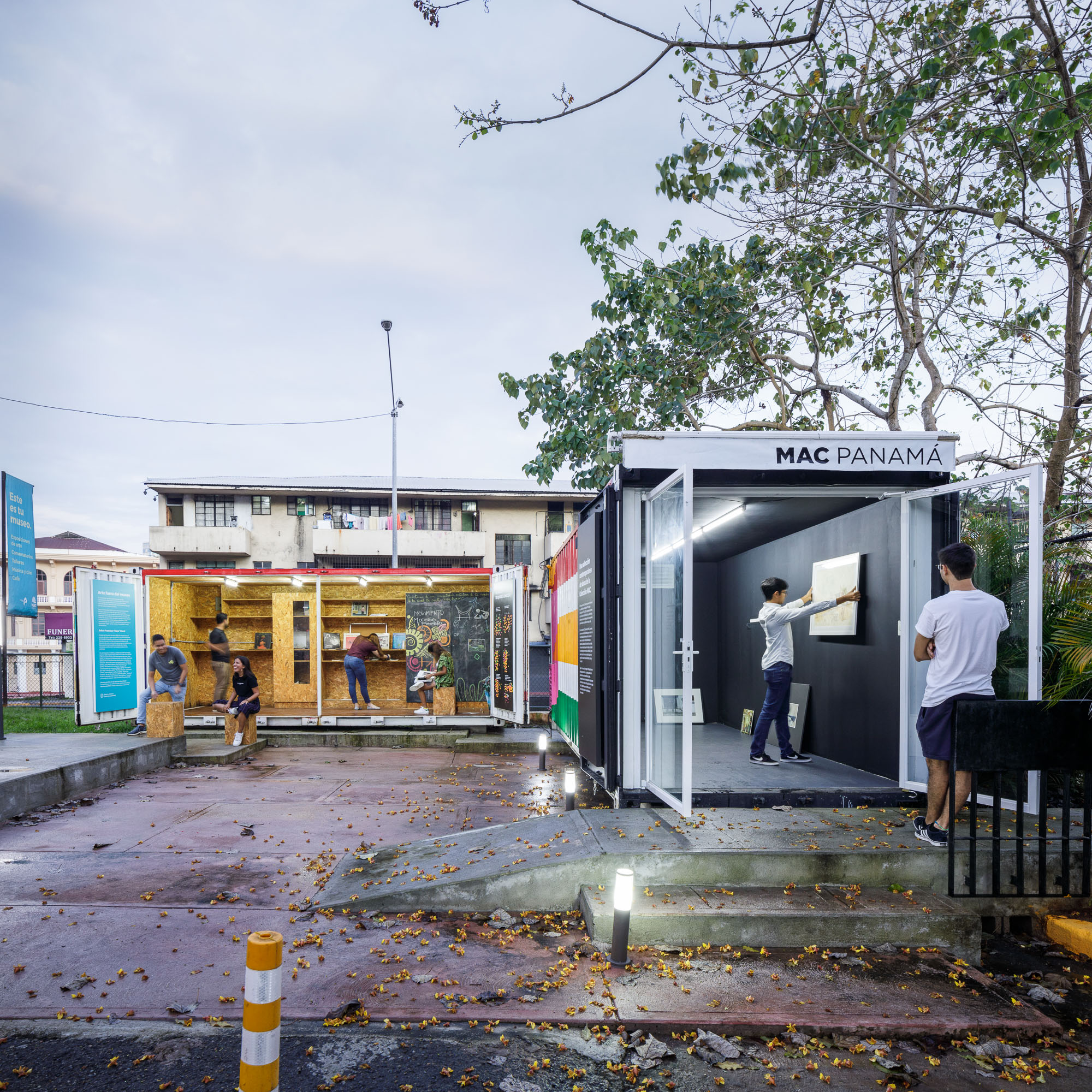 © Fernando Alda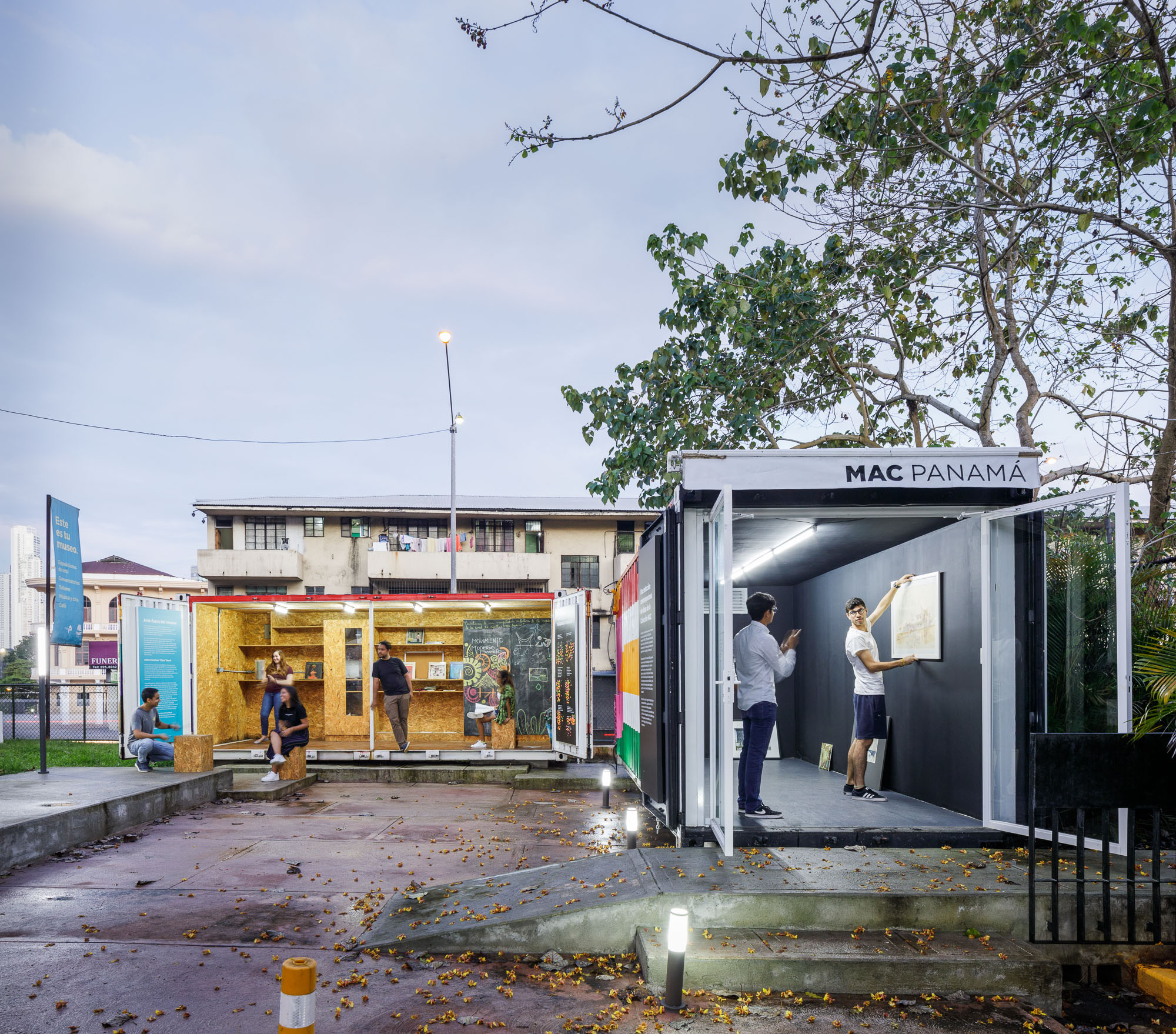 © Fernando Alda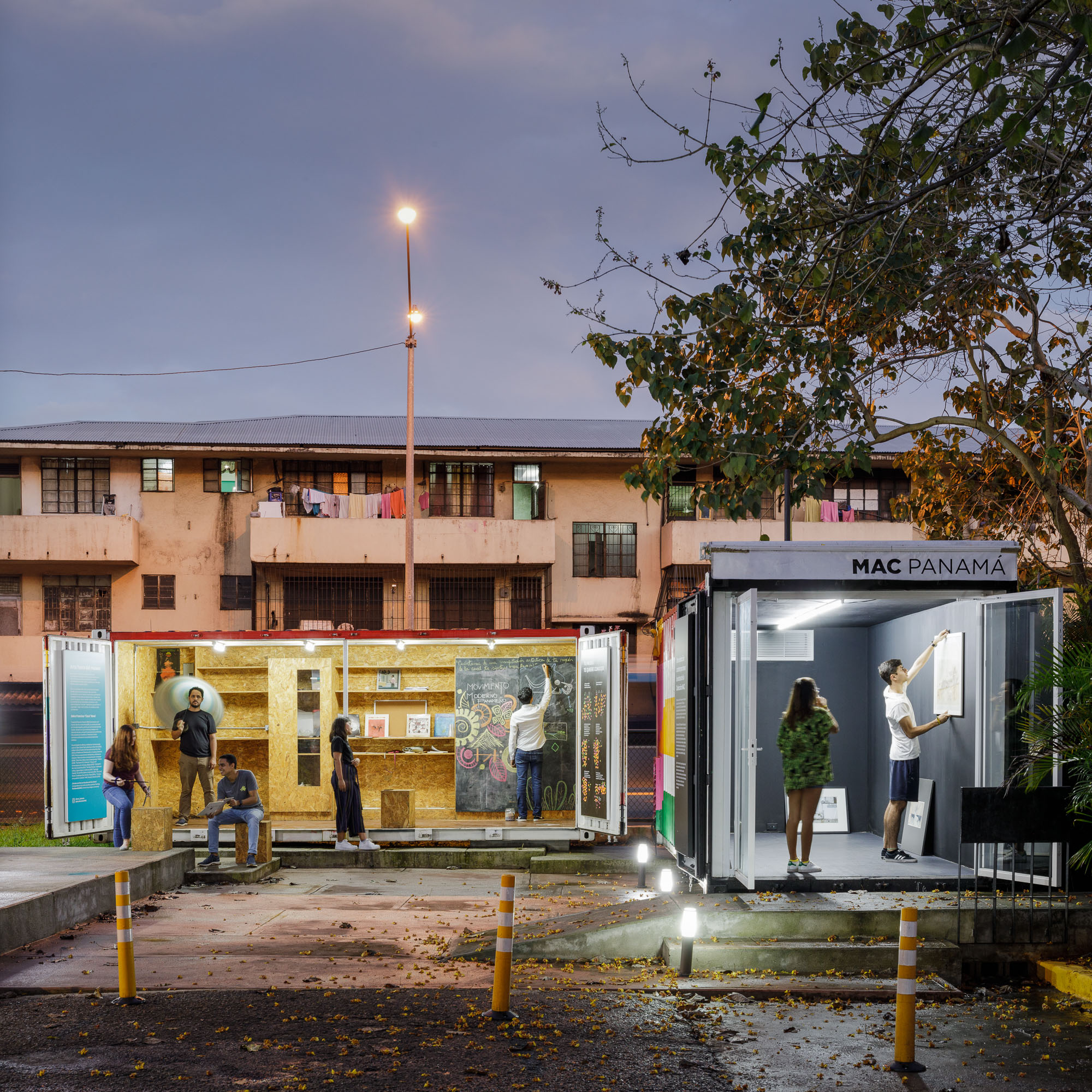 © Fernando Alda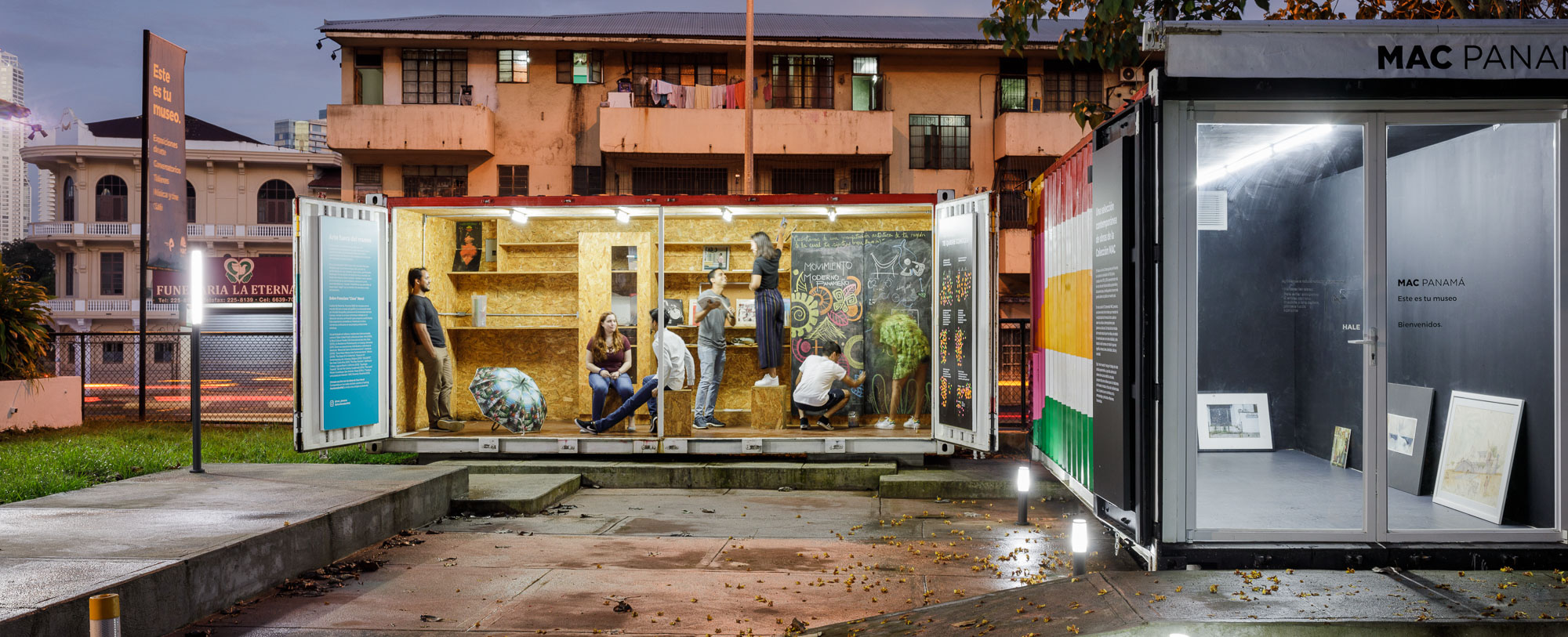 © Fernando Alda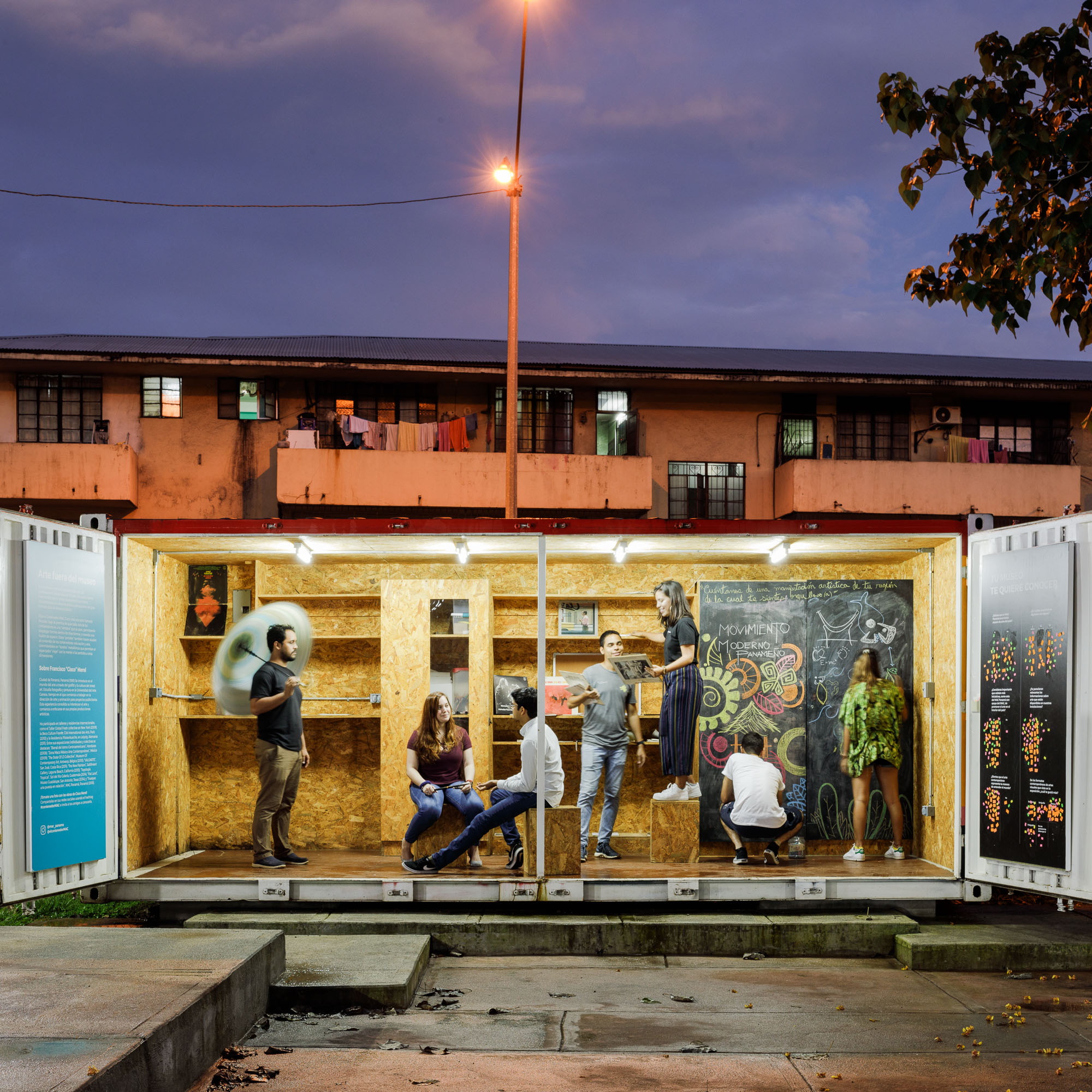 © Fernando Alda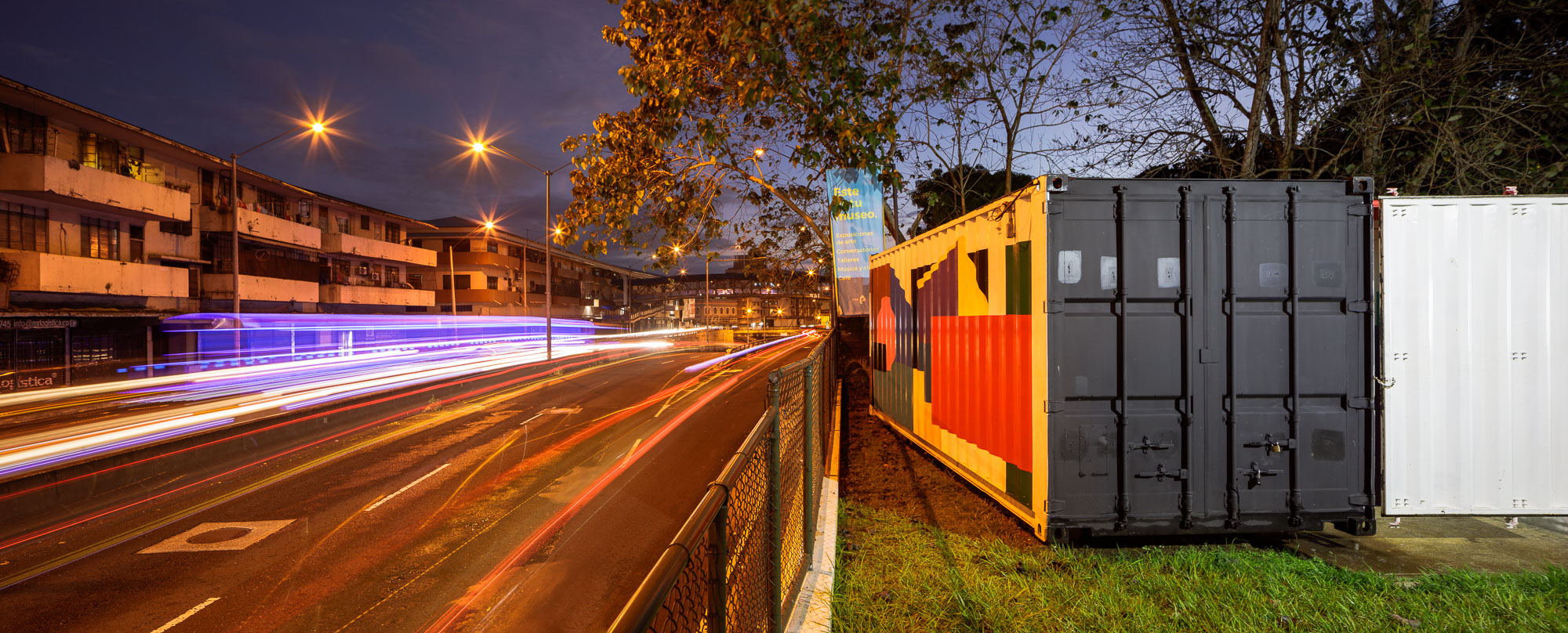 © Fernando Alda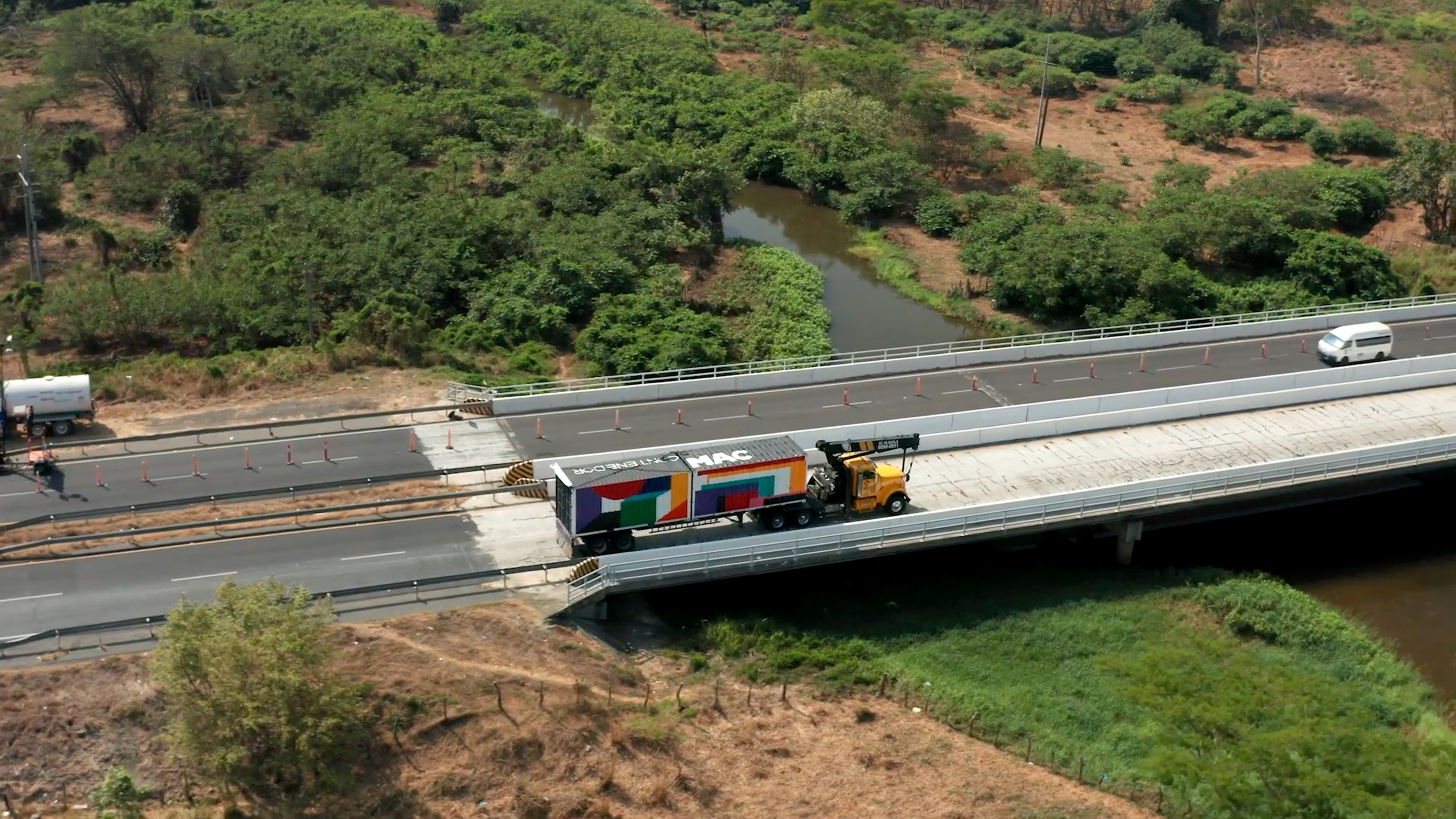 © Cine Animal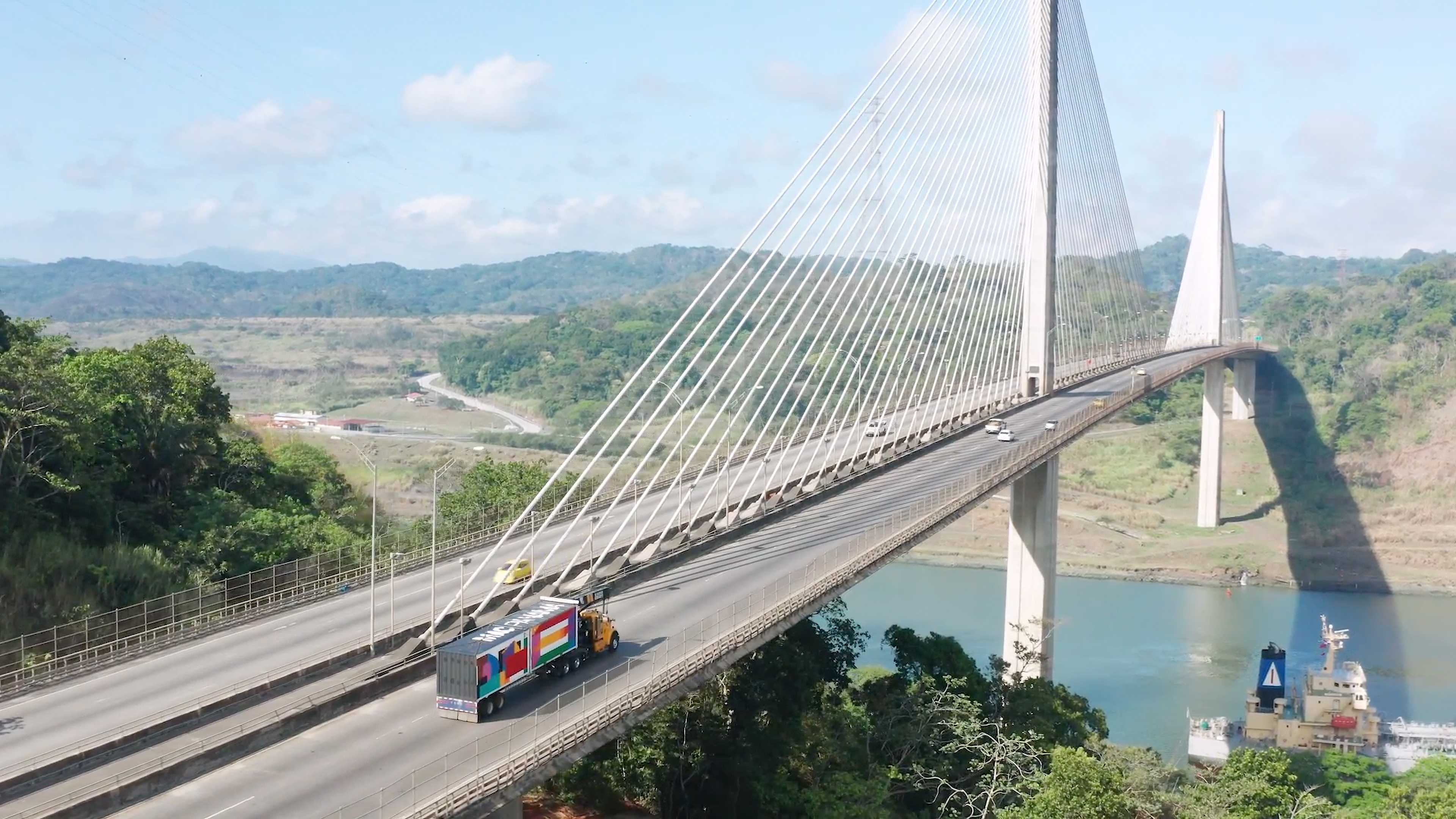 © Cine Animal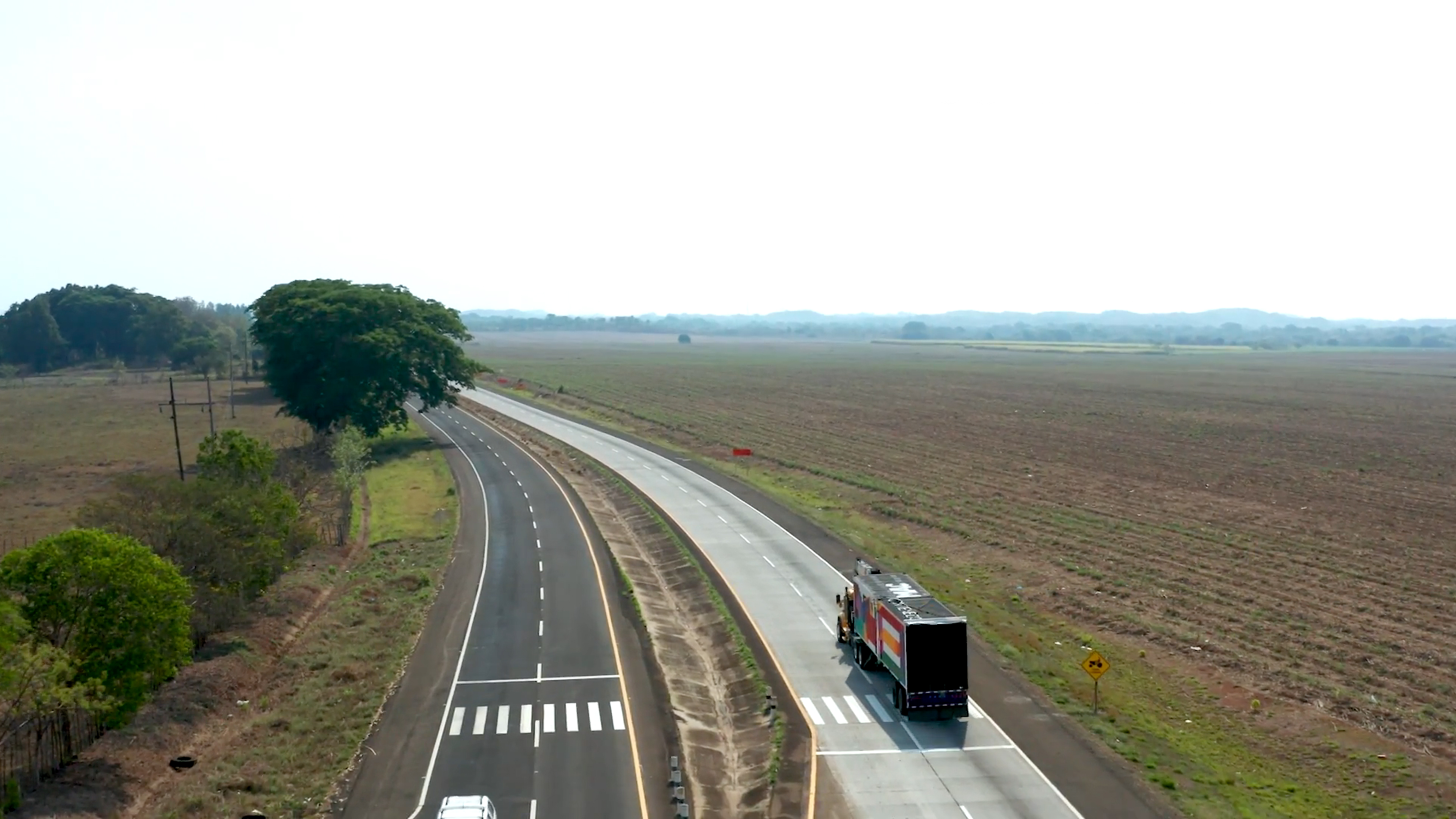 © Cine Animal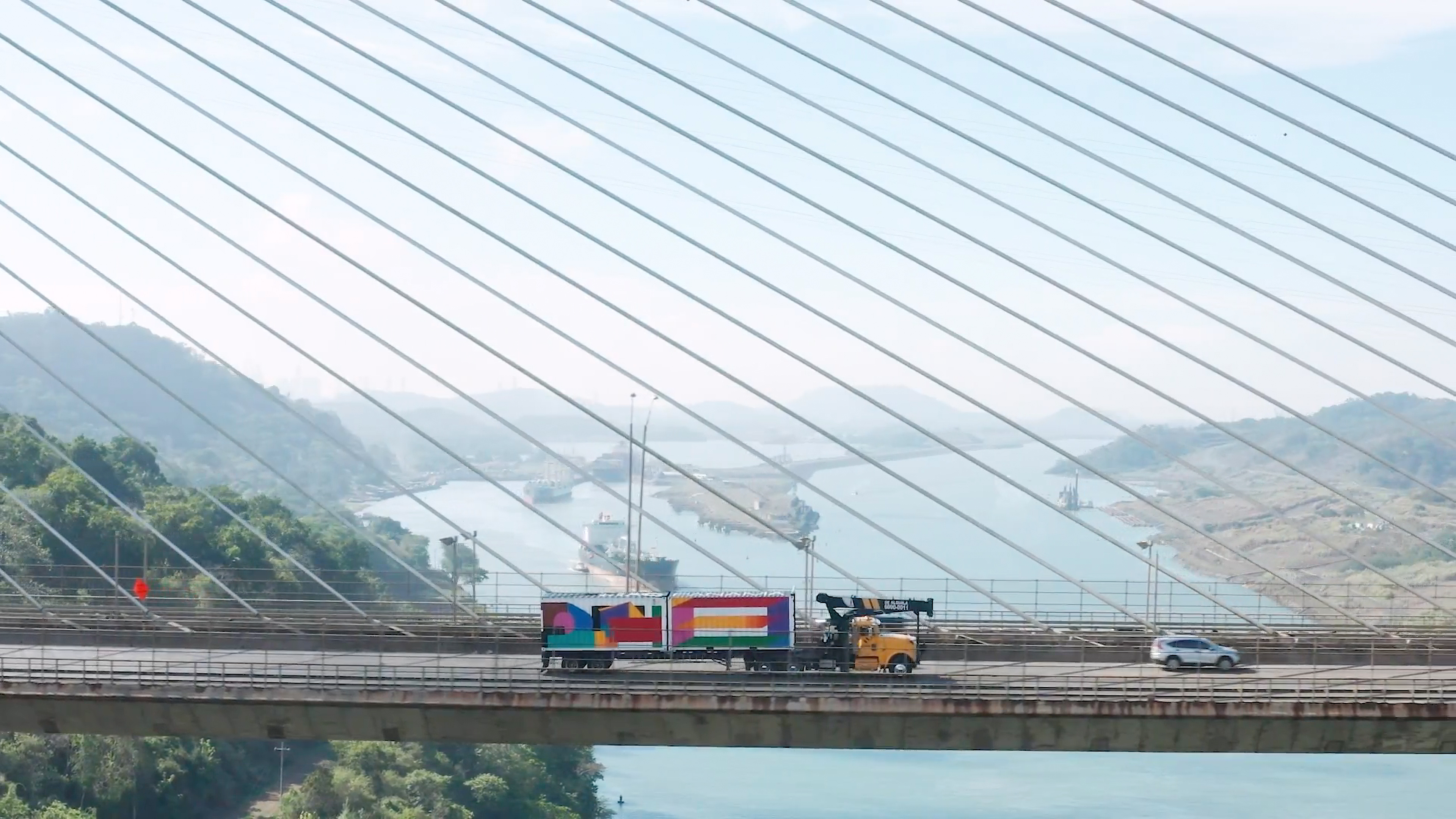 © Cine Animal