April 22, 2023
Committed to sustainability: Garúa shares his experience on Earth Day
Find out how Garúa is inspiring the next generation of architects in Panama. It is our commitment to education and the promotion of environmentally conscious practices.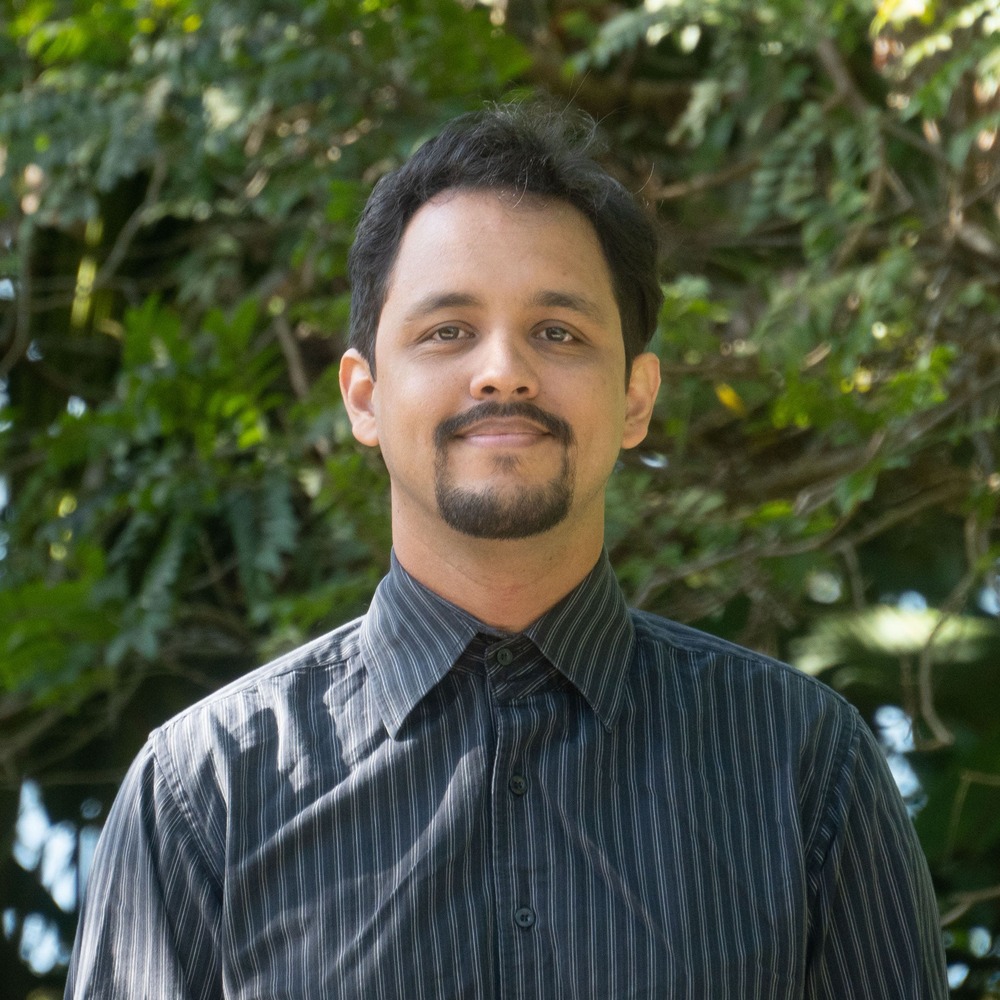 Héctor Ayarza
Co-founder of Garúa, architect, professor, and researcher.
Sustainability
Leave no trace
Earth day
At Garúa, we are committed to sustainable architecture and environmental preservation. Therefore, it was an honor for us to be part of the event organized by the National Organization of Architecture Students of Panama (ONEA) to commemorate Earth Day at the Panama Rainforest Discovery Center in Gamboa.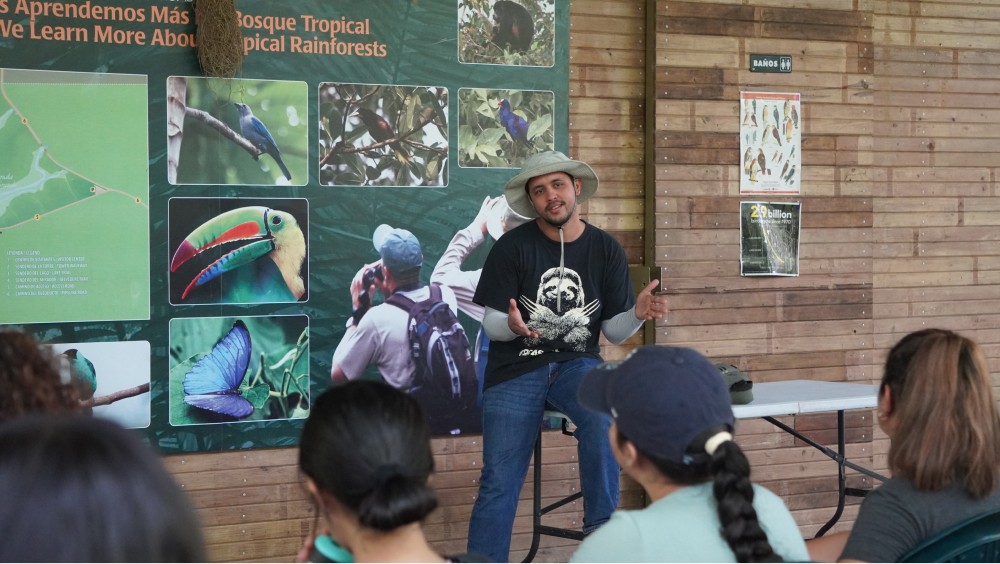 Héctor Ayarza converses with architecture students
I had the opportunity to share experiences and ongoing projects related to tropical architecture and its relationship with the environment with Patrick Dillon, another architect. The architecture students from Panama had the opportunity to engage in dialogue with us and learn more about the importance of sustainable construction in a tropical environment.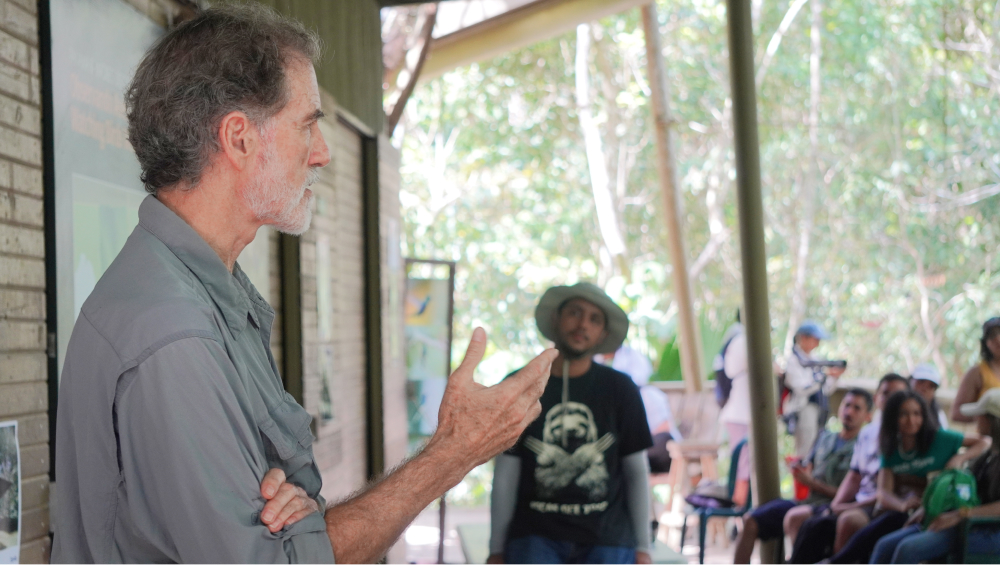 Patrick Dillon and Héctor Ayarza conversing with architecture students
The event was not limited to architectural presentations alone. The students also took a guided tour with the center's guides, who showed them the biodiversity of the area and explained the importance of caring for the ecosystem. Additionally, Carlos Saavedra was present and gave a talk about the "Leave no trace" philosophy, which advocates for minimizing the impact on nature when engaging in outdoor activities.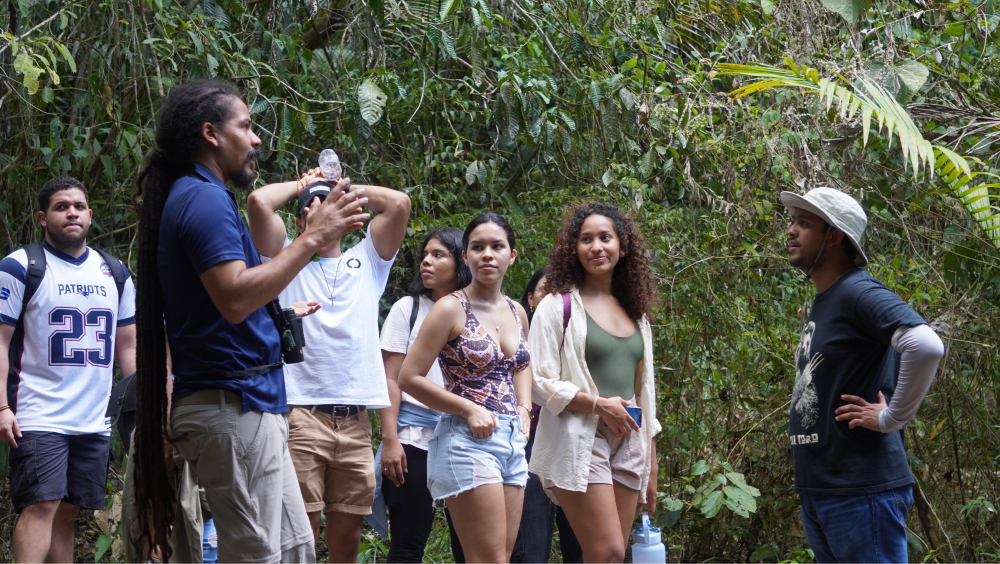 Visitor center guide and students in a talk while walking the trails
At Garúa, we firmly believe that events like this are essential in promoting environmental awareness among the future architects of our country. Environmental preservation and the promotion of sustainable practices in the design and construction industry are fundamental pillars of our architectural studio's philosophy.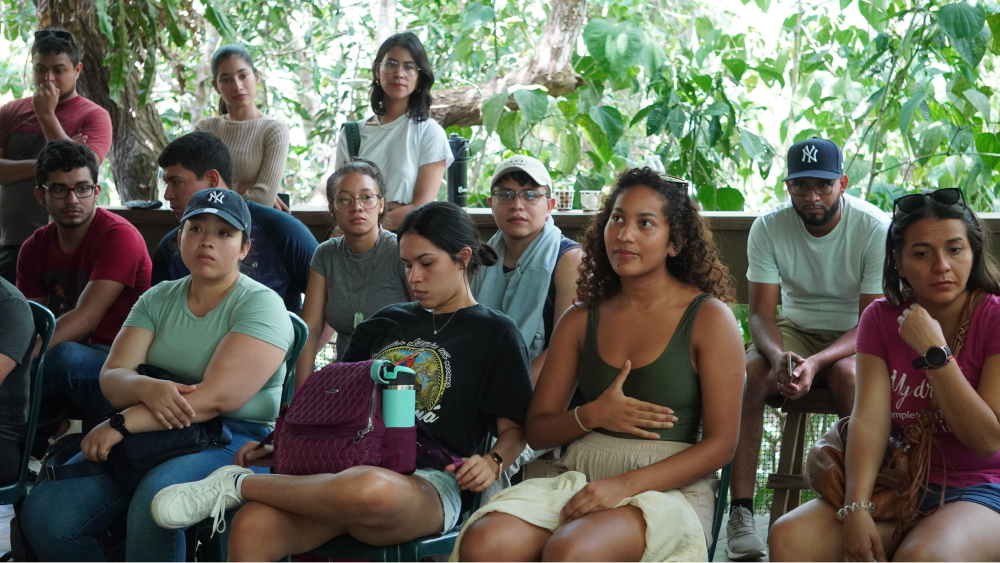 Forum attendees
We hope that this activity is the first of many in which we can share our knowledge and experiences regarding sustainable architecture and environmental preservation. We congratulate ONEA on organizing this event and look forward to continuing to work together towards a more sustainable and environmentally conscious architecture.